Players Can Now Achieve Global Recognition Thanks to New Partnership With the First and Largest Esports Franchise in North America
DALLAS, Texas, on October 25th, 2022, XP League, the first and largest esports franchise in North America, announced that DarkZero Esports would be the organization's first official pro-team partner. 
DarkZero will contribute its name and notoriety to XP League due to this significant alliance. In addition, DarkZero will add a spark of excitement for athletes by building a good link with an international audience.
DarkZero is a comprehensive esports organization focusing on teamwork and shared success while providing its members with cutting-edge training and professional growth opportunities. 
This organization strongly emphasizes taking a holistic approach to training and growth. 

In addition, they combine their knowledge of professional sports with their gaming expertise to construct dominant teams for today's games. 

Its teams have competed in Apex Legends, Rainbow Six, and Valorant and have established themselves as a winning organization in all three of those competitions. 

They are the champions of the 2022 Apex Legends Global Series and the 2022 Rainbow Six Siege Major.

"The fantastic DarkZero organization has piqued our interest, and we are happy to align our brand with it. 

Partnerships between professional teams like this one are essential because they assist to validate the significance of youth esports and mentoring programs within the industry "XP League CEO and Brand President Jay Melamed made this statement.

In addition to the official agreement, DarkZero is the first professional organization to collaborate with XP League on the brand's Tilt Cancer programming with the Leukemia and Lymphoma Society. 

XP League developed this programming in conjunction with the LLS. 

By way of the initiative, XP League provides immunocompromised players with the opportunity to join an XP League team and compete on a junior esports team coached by a professional. 

DarkZero offers financial support for ten LLS Heroes so that these individuals can join groups and become a part of something enjoyable, fulfilling, and social.
XP League is an up-and-coming junior esports franchise brand that is expanding quickly. 
To better coach younger esports players, they have developed a bespoke coaching curriculum that combines tool use and skill development. 
Read: 30 Top Most popular video games of all time Ranked
When coaching young gamers in esports, XP League is the organization that families and business owners turn to most often because of its ongoing investments in recruiting and training the industry's most qualified trainers.
The XP League will begin operating in 2020 and will have a nine-week seasonal program consisting of one practice and one match per week. 

The coaches for each team also emphasize teaching resilience, teamwork, and sportsmanship in addition to teaching gaming skills. 

Kids regard the positive reward as an exciting element of the whole experience because these values are integrated into the basic format of the programming that the channel provides for them.

The XP League is expanding rapidly across the United States and is looking for businesspeople to join their teams to achieve their goals.

Although it began in September 2020, when the world was amid a pandemic, the XP League immediately attracted the attention of tech-savvy franchisees interested in turning their hobby into a vocation. 

And esports is undeniably a lucrative activity deserving of investment in franchises; it is anticipated that the business will generate earnings of $1.6 billion by the year 2023.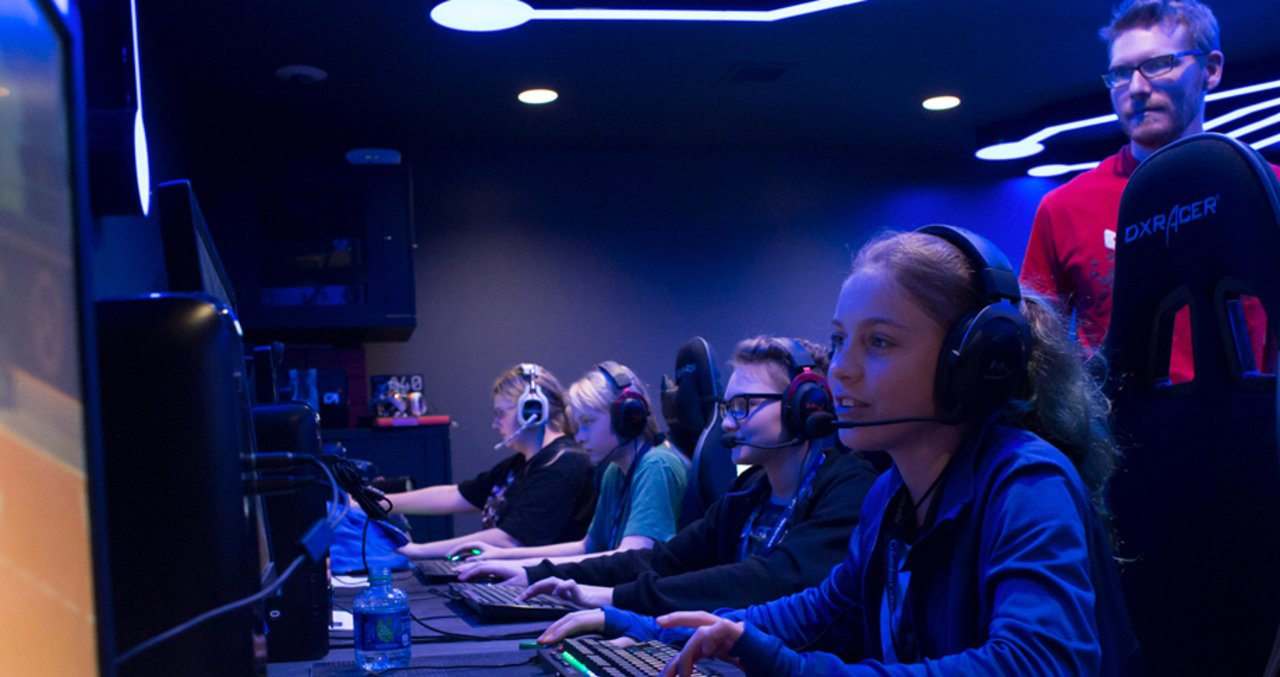 Read: How To Play Vr Games On Android: A Complete Guide
About XP League
XP League is the first-to-market young esports league brand, and it bridges the gap between traditional youth athletics and competitive esports. 
XP League is an acronym for "experience point league." Through a constructive and accredited coach-led structure, the XP League offers a unique program that helps children develop their social skills and sportsmanship. 
Since its inception in September 2020, the XP League has rapidly expanded to become the first and largest esports franchise in the United States and Canada.

The XP League links young athletes and online severe gaming competition. 

According to Jay Melamed, one of the co-founders, "It's an opportunity to develop a pleasant and healthy ecosystem in which school-aged children will build vital lifelong skills while doing what they enjoy." 

"Our dual emphasis on positive coaching and conventional youth athletic forms creates a one-of-a-kind experience for gamers to participate in social and emotional learning while simultaneously improving on the meta and skill required for competitive play."
Read: How to Catch on to Professional Gaming in Less than 30 Days
The Story Behind Unleashed Brands
Unleashed Brands, founded to curate and grow a portfolio of the most innovative and profitable brands that help kids learn, play, and grow, currently includes portfolio brands Urban Air, Snapology, 
The Little Gym, XP League, Class 101, and Premier Martial Arts. Unleashed Brands consists presently of these brands in its portfolio. 
Unleashed Brands's team has spent the past decade developing a tried-and-true platform and the know-how necessary to scale businesses with a primary focus on providing services to families. 
Its goal is to make a positive difference in the lives of every child by giving them opportunities to participate in exciting, thought-provoking, and engaging activities so they canmaturate into the kind of individuals they were always meant to be.

The present pandemic has just added gasoline to the fire for this burgeoning sector," noted Melamed. 

For more information, esports has been gaining pace over the last decade, and this pandemic has only added fuel to the fire. 

Since the XPL is simple to manage and can be moved from location to location, a community center, vacant office, or retail space can easily be converted into a center for esports competition. 

There is massive untapped potential available to business people interested in making money from a career in esports.