Last updated on October 25th, 2022 at 06:25 pm
Despite ongoing difficulties, including inflation and fluctuating raw material prices, Hyundai stated that it will concentrate on luxury models, SUVs, and electric vehicles to achieve what it anticipates to be record high revenues this year.
The global chip shortage should ease in the fourth quarter, according to Hyundai, which was said on Monday as it released its quarterly results.
But problems with the supply chain keep adding to the uncertainty, and currency fluctuations and higher marketing costs will be a burden in a market with more competition.
By "enriching its product mix with SUVs and luxury cars, the company claims it will "concentrate on the recovery of sales."
Hyundai Sales
Hyundai says that the Grandeur EV, which made its debut this month and is called the Azera in markets outside of Korea, is in high demand and will help to boost sales in Korea.
The South Korean automaker reported an operating profit of 1.55 trillion won ($1.07 billion) for the three months ending in September.
This was less than the average estimate of 2.7 trillion won from analysts polled by Bloomberg. Sales went up 31% from the previous year to 37.7 trillion won, which was more than the 35.3 trillion won that was expected.
Hyundai reduced its projected investment for the year from 9.2 trillion won to 8.9 trillion won and also decreased its 2022 sales target from 4.32 million to 4.01 million vehicles.
Due to expenses associated with Theta engines, Hyundai and its affiliate Kia announced last week that they would record a combined 2.9 trillion won in provisions in their third-quarter earnings.
The automakers said that more owners than anticipated required replacement engines during the epidemic rather than purchasing new vehicles, driving up warranty costs.
EV sales
Hyundai reported that its EV sales increased by more than 27% from a year earlier to around 52,000 units, or 5.1% of total sales volume.
In spite of restrictions and difficulties, including inflation and geopolitical unpredictability, Hyundai said it anticipates record-high performance this year.
The automaker increased its 2023 EV sales target by 40%, to nearly 300,000 units, with the Ioniq 6 contributing about 20% of those sales in the following year.
Hyundai added that it is thinking about funding a joint venture to produce batteries in the United States.
Hyundai begin producing EVs in the US
According to an unnamed industry source cited by Yonhap News Agency, Hyundai is planning to begin building later this year and begin commercial production in 2024.
This information has not yet been confirmed by Hyundai, but the action would make sense. Good news! Last week, President Biden signed the historic Inflation Reduction Act, which had parts that were meant to make it easier for people in the US to get EVs.
The EV tax credit is the new climate bill's main selling point for EV owners. A $7,500 tax credit for new EVs and a $4,500 tax credit for used EVs will be available to EV buyers under the new legislation.
But because the law tries to be like US manufacturing, all parts for EVs made by automakers must be bought in the US. For this reason, Hyundai is considering a US-made EV that will probably usher in a new trend.
17 NEW EV's BY 2030
Today, we heard more about the particular electrification initiatives that Hyundai Motor has been working on.
The South Korean auto giant, which is in charge of both the luxury Genesis brand and the Hyundai brand, told investors at a meeting that it plans to release 17 new models by the end of the decade and spend more than $16 billion USD on projects related to electric vehicles.
Six of the vehicles will be made by Genesis, while 11 will bear a Hyundai brand. In total, the corporation has pledged to investing close to $80 billion between now and 2030, which includes that $16 billion for EVs.
Three of Hyundai's upcoming BEVs will be sedans, the company said; there will also be six SUVs, one light utility vehicle, and one unique model type that hasn't yet been named.
That final point will undoubtedly lead to some intriguing rumours. Along with the use of electricity, new formats are likely to appear, but we don't know what they will be yet.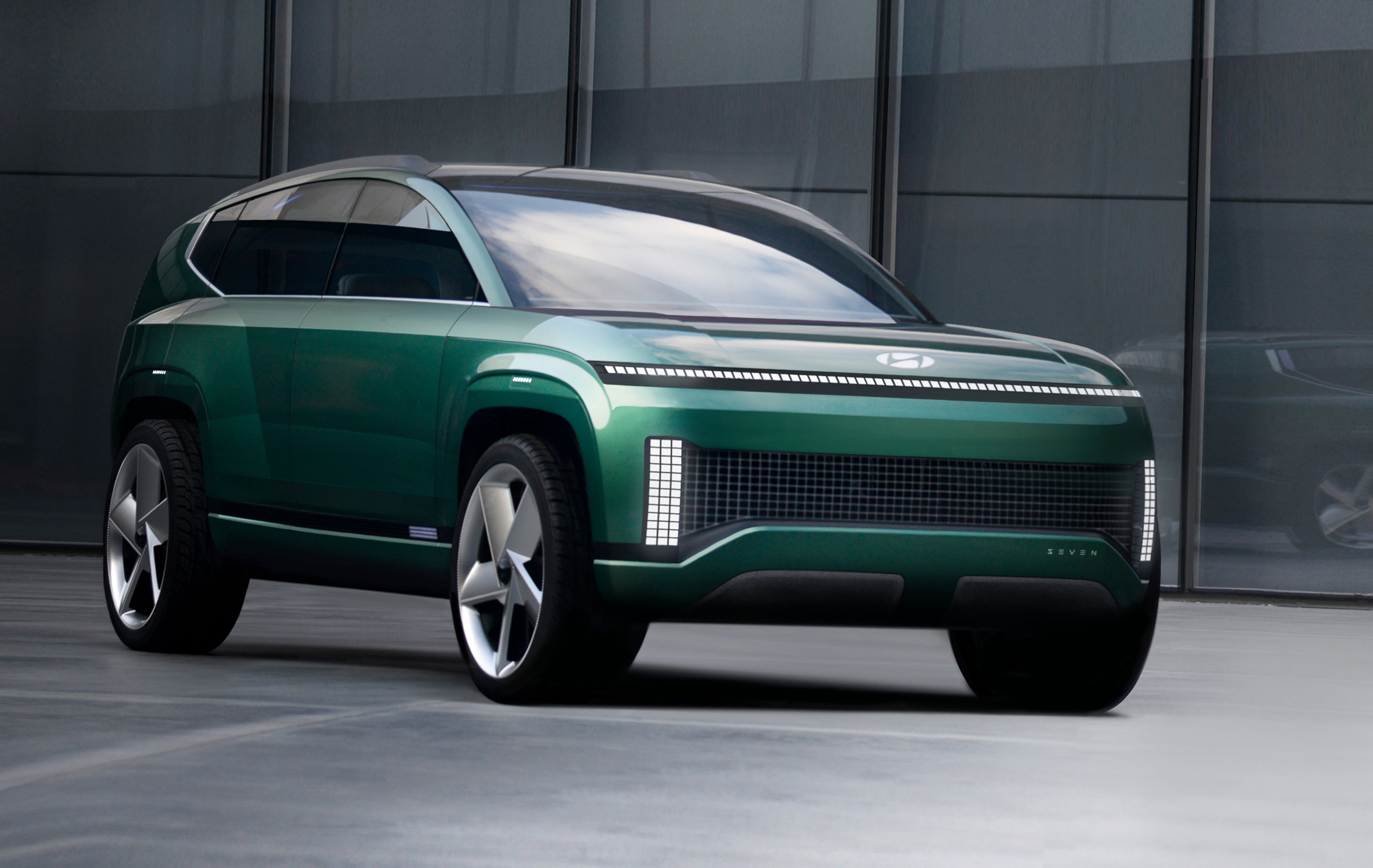 Naturally, at least two of the intended models are already well-known. The Ioniq 6 and Ioniq 7 are expected to come out this year and next as models for 2023 and 2024, respectively.
By 2030, Hyundai wants to hold 7% of the worldwide market for electric vehicles. To do that, the automaker would have to sell 1.87 million electric vehicles annually by then.