Setting up your home studio for recording is not only an expert's or a professional's task, especially when you have the best assistance. Let's walk you through essential home studio equipment for your new studio setup along with simple steps to bring the whole idea into existence. 
Overcoming The Obstacles
Building your home studio for recording can be challenging; the gear is extremely expensive, it takes a lot of time, and on top of that most beginners end up hoarding so much of the equipment and stuff that is not necessary. 
Save yourself from making mistakes that could end up in a really bad way, costing you more than the actual budget. 
Let's get started with essential components to set up your home studio with the lowest budget at hands. It is not always about the price, but investing in the right equipment that lasts longer and gives you no hard time when it comes to safety and maintenance. 
Essential Home Studio Equipment
As much as the interior of your home studio matters, the equipment weighs more. Those fancy lights can wait a little longer, but having the right system, mic, and other recording essentials is vital. 
System Requirements 
Being the most important component, a system is necessary to record, mix, and process your audio. There is no need to spend a fortune while choosing a system for your home studio, but make sure it must meet the minimum recording specifications for high-end sound quality. 
Minimum system requirement for home recording
Hello beginners, while not so ideal, here are the minimum requirements that your system or laptop must need in order to produce high-quality content, be it music production or vocals. 
CPU: AMD Ryzen multi-core Intel Core I series 

Memory: 8GB

Storage: 500GB Hard Drive (minimum)

Graphics Card: Built-In

Monitor: 15-inch or bigger
CPU and RAM are the two most crucial components in a system when it comes to smooth and simultaneous performance if you are not working with an overwhelming number of tasks at a time. 
Recommended system requirement for home recording
Well, if you are willing to invest in expensive equipment that lasts longer, then the recommended system requirements are;
CPU: Intel Core 3.5GHz i9 Eight-Core Processor

Memory: 32GB

Storage: 1TB SSD and 1TB Hard Drive

Graphics: Built-In

Monitor: 27-inch or dual Monitors
To load a ton of visual instruments and effects without causing glitch or lag, focus on the number of cores and clock speed. Higher the number of core and clock speed, the better the performance. 
Laptop vs. PC
You can record content on either a laptop and a PC, but both options come with their own set of advantages and disadvantages. 
| | | |
| --- | --- | --- |
| FACTORS | LAPTOP | DESKTOP |
| Probability | Yes  | No  |
| Fan Noise | High | Low – Better Airflow |
| Price | Expensive  | Relatively Cheaper |
| Connectivity | Fewer Ports | Plentiful Connection |
While choosing between the two, make sure to know where and how often you will be using your system along with what type of software you are using. If you plan on upgrading your system anytime in the future, going for a desktop is the way. Besides the performance, a desktop with the same specifications as the laptop will outperform it. To avoid making mistakes while making a purchase for microphones, CLICK HERE.
DAW
Daw, Digital Audio Workstation, is a software to record and process audio, which makes it an essential part of a home studio. There are premium paid and free DAWs available in the market. Choosing the one as per your needs and requirements is important to keep your budget from overflowing. If you are a beginner, then it is better to stick to the free ones as a starter. 
Industry-standard DAWs: Logic Pro and Pro Tools
Free DAW recommendation: Cakewalk

Microphones 
Microphones have been in limelight since forever, but to produce the best high-end sound, it is not necessary to have an expensive mic that strips you of your fortune. Where, the model, brand, and quality create a huge difference, understanding what matters the most in creating a good sound can save you a lot of bucks. 
Entering the market, you will find many options to choose from, but here are two main categories for vocals and music that are further divided into microphone subcategories.  
Condenser Microphone:

These mics use an electrically charged diaphragm that vibrates by the soundwaves. When the diaphragm moves, an electric signal is generated that is directly proportional to the sound. 

Dynamic Microphone:

These mics use a diaphragm, voice coil, and a magnet to pick up sound waves and convert them into electric signals. 
If you plan on creating ASMR content in your home studio, have a look at some of the best ASMR microphones.
Studio Monitors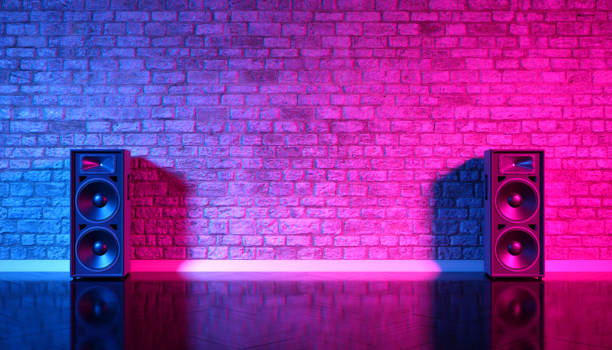 A good sound is all about good monitors. Speakers are considered the most important component of a home studio as they let you listen to what is happening in the mix. 
Investing in the right equipment helps improve sound quality. If you are on a budget, it is better to save on other components that are of less significance so that you can invest in better monitors.
What to look for in a studio monitor?
Here are some of the essential features you must not overlook while making a purchase for the best studio monitors for your home studio.
Power

Driver Type

Cabinet Consideration; front-ported, rare-ported, and closed 

Nearfield vs. midfield monitors

Dynamic Range

Distortion

Listening Distance
Studio monitors range from $200 for a pair to $10,000 for a pair and more depending on the features, quality, model, and brand. Getting a moderate studio monitor in the price range $400 – $600 offer good sound quality. 
Studio Monitor Recommendation;
Other home studio equipment that can add value to your setup!
Besides the most basic and essential components, there are a lot of smaller yet significant equipment and devices that play their own part in adding value to your home studio along with sound quality. 
USB Mixer

Headphones

Acoustic Treatment

Microphone Stand

Cables

Pop Filters

Power Conditioners

External Storage Devices

External Plugins
The equipment you choose to purchase must fulfil all your needs and requirements at the right. 
Conclusion | Home Studio Equipment
If you are new to recording music and does not know where to start from, make sure to start from what matters the most, such as the right equipment that significantly adds up to the sound quality. For instance, it is not necessary to get a new system if you already have one, instead, you can invest in an Audio interface, microphones, mic stand or cables. 
Shop smarter!