Imagine after spending a tiring long day, you step into your home and the fragrance of the sweet scent gives you these heavenly feelings that work as a tranquilizer in no time. Sounds relaxing? Even only imagining it put you at peace.
Ever wonder what is that? It's is coming from a beautiful antique piece, sitting in the corner of your living room. Yes. This is coming from the oil diffuser, the little buddy sitting peacefully in the corner.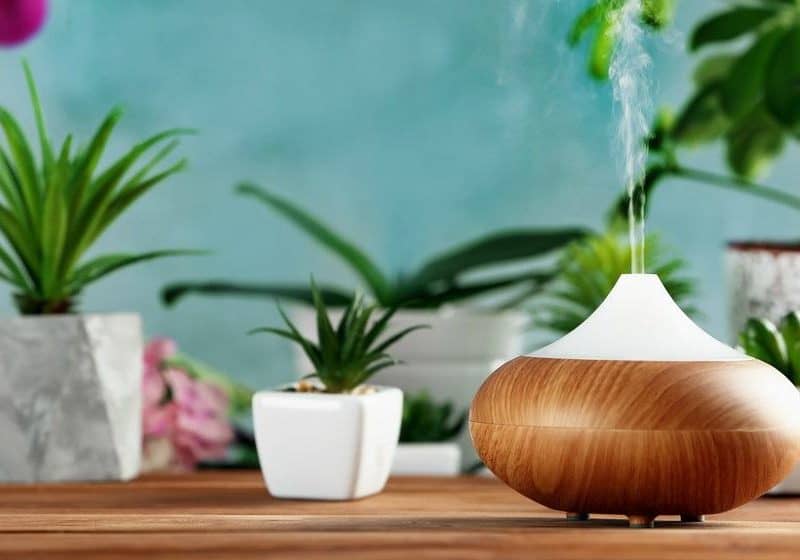 Home is not a place, it is a feeling. Decorating your home with small but beautiful ornaments to keep that feel alive, why not to add a sweet fragrance to make them feel more heavenly.
A sweet fragrance can do so many wonders as a specific fragrance of a scent can take you back in your memories, the time you admire the most or else you can make your special moment more memorable only with a scent.
When you go to the market or shop online, you can find so many products that are used to scent the home. It could be so difficult to find which one to buy as they are available with so many different names.
You can find it by the name of an essential oil diffuser, oil diffusers or even aroma diffusers. Don't get baffled they all are the same.
To make it easy for you, we have selected the best aroma diffusers that can aromatize your home in no time. Before that, you should know about the product type and its availability in the market. For your ease, we are sharing that for you. Just have a look before going to make a purchase.
Types of Oil diffusers
Generally, there are 4 basic kinds for the oil diffusers that you can find. Each of the products has its own significance but, they all are here for the same purposes, scenting your home. Well, the types of aroma diffusers include
Ultrasonic aroma diffuser
Evaporative
Nebulizer (atomization)
Heat aroma diffusers
Ultrasonic Oil diffuser
Ultrasonic oil diffusers are the one that spreads the oil into the air like negative ions. This diffuser is called by this name because of the ultrasonic vibration that breaks the oils into the micro-particles to be mixed in the air like mist. It does not mean that it makes that it silent machine that can put you at peace.

Do ultrasonic diffusers use heat?
Now here a question arises that does an ultrasonic diffuser uses heat for dispersing the scents into micro-particles? Well, the answer for that is no as it is processed adiabatically which means the state of oil is changed but without the use of any heat processing.
In fact, to minimize the strong fragrances, an amount of water is added to the oil to make it a bit mild and that makes it work as a humidifier too. Sometimes, it gets criticism as the oil gets dilutes with water and minimizes the potency.
Heat oil diffuser
As you can see from its name, an oil diffuser heats the oil to make it evaporate and mix into the air. Oils that are thick, can easily be dispersed when works with a heat diffuser.

You can find a variety of products for heat diffusers such as candle heat diffusers, lamp rings, and the electric heat diffusers. The oil is held in the bottom tray of all the models where they heat up.
If heat oil dangerous?
The good thing about the heat oil diffusers is that it is quite economical and it easily approachable. The concern that we have is if the heating process seems to be dangerous. There are chances that the heating process can turn the essential oil particles into the harmful chemical.
Evaporative oil diffusers
The third type that we have for you is the evaporative oil diffusers. Now, the question here is, it is an evaporative oil diffuser, the heat oil diffuser also scents the room by evaporating the oil. So how it is different from any other of the heat aroma diffuser?
Actually, the evaporative oil diffuser does not use any kind of heating process. They work with a small fan or a kind of blower that helps the oil to get evaporated.
The oil in the evaporated oil diffuser is being held in the material that is absorbent. Mostly, in a wick or a pad that can retain the oil for a long time. The fan helps in perfuming the whole room in a uniform way.
Nebulizer Oil Diffuser
The final and the common oil diffuser that we have found for you is the Nebulizer Essential Oil Diffusers. This kind of oil diffuser is perfect for aromatherapy.
The nebulizer produces the concentrated aroma by breaking the oil into the form of atoms like a perfume.
What is aromatherapy and how it is related to the nebulizer Oil Diffuser?
Aromatherapy is a healing process that uses natural herbs and plants for healing and well-being. The Nebulizer Oil Diffuser provides pure stream oil diffusion but you will need a timer to prevent the access use of the perfume.
This will help you to distinguish what kind of oil diffuser that will let you know what type you actually want.
What to Look for Before Buying an Oil Diffuser?
It is important to know about the product before buying it. We always prefer a product that meets our requirements. What actually we require in the oil diffuser? Well, a good oil diffuser should have
A good output: A good diffuser should be quiet and effective. A noisy diffuser is a major turn off.
Easy to be used: A complex oil could cause you even more stress instead. It is important to get a diffuser that is a stress release, not a stress giver.
Area: if you are buying an oil diffuser for a living room then you need the one that has a nice throw of scent.
Design: this is the most important thing as it is going to be a part of your room decor. Although the majority of them are cute to be the part of your room still it should be designed as smart or less spacious.
Now, as you know about the oil diffusers in detail, let's just move to the products that can help to spread the fragrance to your home.
Top 8 Best Oil Diffusers
Key Features
400ml capacity
Works for 7-8 hours
Auto-Shutoff
Includes 10ml, 6 bottles
The first product that we are sharing for your living room is Oneself Wonderful Scent Oil Diffuser. This oil diffuser could be a perfect gift for a dear friend or for the family as it includes 6 bottles of pure essential oils. This product has got 4.5/5 rating at Amazon.com
This oil diffuser is able to contain the 400ml capacity and is made by the light in weight wood that makes it reliable. You can also find that product in a dark wood grained look. This oil diffuser is able to work for 7-8 hours straight.
The package of 6 bottles of the scented essential oils is prepared by original ingredients after waiting for 18 months approximately. These bottles contain 15ml essential oil to perfume your home.
As we all prioritize safety, this product is completely safe as it has a feature of automatic shut off. For best results, mix the essential oils with the almond or argon oil.
Customer Reviews
*This product is 9/10. It made my romantic lunch way more romantic. I am glad that I have spent wisely.
Key Features
Remote-controlled
14 color changing LED lights
Works for 10 hours straight
280ml Water-capacity
The second product that got 4/5 by the customers on Amazon is by MISLD Essential Oil Diffuser. This product can also work as a lightening lamp as it has color changing led lights.
This oil diffuser can change the color of light and the mist and purify the air by eliminating the dust. MISLD is a remote-controlled oil diffuser and is able to get the max reading within the range of 65ft. This device is able to turn-off as it detects automatically when it gets out of the water.
The 14 automatic color changing led lights make the atmosphere more relaxing and with the beautiful visuals of lights. This oil diffuser not only puts you at peace by relieving stress but also lights up your corner of the place where you have placed it.
MISLD oil diffusers can give a 3D glass effect. The water capacity of this diffuser is 280ml that can work for 10 hours straight. The good part about this device is that it is quite that can promote peaceful sleep.
Customer Reviews
*I have bought this oil diffuser. Firstly I want to share how it helps me. I was isonomic and after buying it, it helped me to sleep well.
Key Features
Quite a machine
Ultra-fine for Aromatherapy
Produces cool mist
Automatically shuts-off
Here we have an ultrasonic oil diffuser for you which has an overall 4/5 rating. This oil diffuser is a perfect device for the aromatherapy as it produces the vibrating sound waves. The diffusion process for this device does not require any heating that keeps the properties of essential oils intact.
The non-noisy feature makes this device more peaceful. You won't get disturbed if you have this device at home to scent your home. The ultra-fine mist produced by this aroma diffusers also helps to keep your skin soft and hydrated. It produces better results if used with the air conditioner on.
The continuous vapors coming out of this oil diffuser keeps the atmosphere fresh and peaceful. It could be a positive addition to better living. Only 3-5 drops of essential oils and here you get the peace you have been looking for.
Customer Reviews
*Adding this product to my home helped me to reduce my mood swings. I used to be very stressed and irritated but this aromatherapy cured me.
Key Features
Marble Glass Pattern
7 Different Color-changing Led Lights
Automatically shuts off
100ml capacity
4 working hours
As we always bring the best out of the best products, here is another amazing and cool aroma diffuser for that is YBZS. This product is has a rating of 4.5/5.
This aroma diffuser can beautify your corner by its cool marble-glass designed look. You can use it as a vase if not using it as a diffuser. Every diffuser has its own unique pattern as the design is done by hand. That makes it totally stand out from rest.
It can go with every theme that you have in your home. This product is completely safe so it can be placed anywhere in your home without any worries. Or else you can gift it to your friend.
Having this will help you get a sound and uninterrupted sleep as it is a quiet device. It scents your home finely, without letting anyone know.
The auto-color changing of this oil diffuser not only makes you home perfumed but also lights up the corner with its 7 beautiful colors. Just tap the button and forget about it. It will automatically shut off.
Customer Reviews
*I am glad that I have bought this beautiful piece by this company. When I got my order, it was not working properly. It was very disappointing but then I contacted their customer service center. Within 24 hours, I have received my new and perfect oil diffuser.
Key Features
90ml capacity
Works for 3 hours straight with 7 intervals
Ultrasonic without any heating process
Easy to clean
The other beautiful and efficient device that we have for you is by Vitruvi Stone. This ceramic aroma diffuser is beautifully crafted that can make it go with every interior. For the look and the overall performance, this product has got 4/5 rating by the customers.
The liquid capacity of this aroma oil diffuser is 90ml. It uses 10 to 20 drops of essential oil that diffuses within the range of 540sq ft. This device is able to work for 3 continuous hours along with the 7 intervals.
This is an ultrasonic oil diffuser that produces 2.5 vibrations per second without the heating process. The product has a 6 ft power cord with the type A electric plug. The ultrasonic vibrations maintain the integrity of the oil intact.
Vitrvi is easy to be cleaned along with the optional light feature with the BPA-free plastic water reservoir. This device provides a humidification of 2.3 fl Oz per hour.
The drawback that we have found in this product is that its warranty is only valid in the US and Canada. They don't provide the warranty out of these two.
Customer Reviews
*I bought this aroma diffuser and unfortunately, it stopped to work after a few months. As I belong from the US so I contacted the company's customer care, I have got my query resolved in no time. They immediately sent me the new product. Vitrvi knows how to value their customers.
Key Features
Long-Lasting diffuser
Spreads 2,000 sq ft.
Usage of the oil id adjustable
In the line of top-notch oil diffusers, how can we forget about the Scentcerely's Aroma Diffuser? Well, this product has got a 4/5 rating by the customers.
This product is a perfect device to be added to your living room or to your home if you are a pet owner. Buying this product is a win, win. The product is durable. It is able to cover the range of 2000 sq ft. as it is alone can scent your home alone.
The Scentcerely Aroma diffuser can also be used for professional use like for the restaurants and offices. You can wall-mount this device from where the area is scented. This machine is quite so you mount it even in your bedroom to have a sound sleep.
This aroma diffuser can also be hanged in the kitchen to prevent the smell of trash and the aroma of sharp spices. Also, this device is able to work for 12 hours with intervals. You can adjust the amount of scent so it will not run out of the oils before the time.
Customer Review
*I live alone in my apartment with my pet dog. I just bought this oil diffuser to make my home smell like heaven and it does. It is worth buying.
Key Features
Compatible with all Fragrances
300ml Capacity
Adjustable Spray Light
Silent Diffuser
This oil diffuser is another cool product for your home. This is a smart oil diffuser that gets the voice commands. Not only smart but also can be operated with the smart life app.
It is quite spacious as it has a water capacity of 300ml that can produce soft mist for almost 6-8 hours.  The adjustable spray feature allows you to set the amount of spray you require so the scent will last for a long time.
This product is perfect for a romantic dinner as it comes with the 7 different Led lights. You can also adjust the light modes. It can easily relieve your stress when you have the combo of dim lights and sweet scent.
It is completely safe as it can automatically shut off when it runs out of water. This silent buddy can keep working without letting you know. So enjoy the calmness that it produces.
Customer Reviews
*I love this product because I have found the love of my life because of it. I planned a romantic dinner at my place and turned this buddy on. It made my dinner more precious and memorable.
Key Features
Able to work for up to 12 hours
Silent machine
Automatically turns off
Prevents from dry skin
The last diffuser that we have for you is by Bobiizy Aromatherapy. This machine is perfect for home and professional use. You might have seen it at a Spa but now, bring it home, you can give your home a relaxing feel like a spa.
This diffuser provides a sweet-scented fragrance that can put you at peace in no time. It can also cover any smell or smoke whether smoking or the kitchen.
The device is able to work for almost 12 hours with intervals without letting you know because it is a silent aroma diffuser.
It humidifies the atmosphere with its soft mist that prevents your skin from becoming dry as it keeps the skin hydrated.
The automatic turn off feature makes it safe so you can rely on it without worrying.
Customer Reviews
*I got the wrong product as I have ordered an ultrasonic diffuser and got the heat one. I shared my query with the customer care and soon my product was replaced.
Candle Aromatherapy Diffusion
Candle Aromatherapy Diffusion is one popular aromatherapy nowadays. You might think that you to get this therapy, you have to go to a spa or a place where you can go to calm yourself down. You can do it at your home too.
Take a soy candle. If it is not available then you can use a pure bee wax candle too. Just light it up and let it burn for 5 minutes and blow it off. Now carefully put a drop of essential oil or the oil with your favorite fragrance and relight your candle. Viola, here you go.
Precautions for Diluting Water or other Oil
As we mentioned that some of the oil diffusers need to be diluted with the water or another scent. If you are using a nebulizer or aromatherapy diffuser, the carrier oils are not always necessary. We suggest cross-checking the guidelines that the company has provided.
Benefits of Placing Aroma Generator
Before making any purchase, we always prefer to go through the pros and cons of the product that we are going to get. Similarly, an aroma diffuser has so many benefits that it can even make you want them more.
Let's just begin with the advantages of having an oil diffuser.
Sound Sleep
The essential oils get diffused in the air and produce some relaxing properties that can help you to provide a sound sleep. The durable scented mist mixed in the air that helps an uninterrupted sleep.
Oils like lavender and bergamot, the compounds that are proved to possess the relaxing properties.
Stress releaser
Sweet fragrance affects the mood. If you had a bad or a tiring day work or stressed about something, then this aroma diffuser works as an antidote for stress. The fragrance creates a relaxing effect and changes the mood within seconds.
Enhances Immune System
It may sound ridiculous that how a scent could boost the immune system. Well, it is true. The essential oils that are used in the oil diffusers are antibacterial and antivirals. When you inhale them, the airborne germs are being killed before they attack you.
Insects Repellents
Adding essential oils into your beauty box and in the oil diffuser not only a positive addition to your life but also they can keep they protected from insect bites. Yes. The essential oil diffusers also protect you from mosquitoes and other insects.
Respiratory Health
Inhaling the essential oils are proved to be beneficial for health. It opens the air passage and removes the bacteria in your lungs and reduces inflammation.
How to Clean an Oil Diffuser?
Cleansing of the product is essential to avoid product clogging. If you are planning to change the scented oil, wipe or wash the old one first.
The manufacturer of the oil diffusers recommends to clean the oil diffuser specifically the Ultrasonic once every week to avoid unpleasantly or you can say stagnant spills.
To clean the diffuser, use any fragrance-free dishwashing soap along with the Luke warm water and wipe it with the clean dry cloth.
For the nebulizer oil diffuser, it is suggested to clean the device with rubbing alcohol once a week to wipe off any thick layering of the oil.
Conclusion
Making your home to scent in Lavender or any other fragrance is like creating a spa at your own home. These soft and sweet fragrances help to release stress and make your sleep sounder.
This blog is a guide for the product and everything that you need to know about the aroma diffusers. You can get every important and essential information related to oil diffusers. read more
Hope we helped.