Last updated on March 20th, 2023 at 02:37 pm
A wave of layoffs that impacted dozens of American corporations towards the end of 2022 shows no signs of abating in 2023.
Facebook CEO Mark Zuckerberg revealed that the business would reduce 10,000 staff and cancel 5,000 unfilled positions over the next two months.
It is Meta's second set of layoffs in less than five months, after Mark Zuckerberg's 11,000-person layoff in November.
Meta joins a large group of major corporations that have announced significant layoffs in the new year: 
Tech companies such as Google and Microsoft and financial behemoths such as Goldman Sachs have announced massive layoffs in the first weeks of 2023 amid a continued economic downturn and stagnant sales.
The downsizing came from massive layoffs at businesses such as Twitter and Salesforce late last year.
According to the Journal, the layoffs have disproportionately impacted the technology industry, losing staff more rapidly than at any other time during the epidemic. 
According to statistics provided by the Journal from Layoffs. fyi, a website monitoring layoffs since the outbreak began, tech businesses cut more than 150,000 jobs in 2022 alone, compared to 80,000 in 2020 and 15,000 in 2021.
These are some prominent instances from 2023:
Meta: 10,000 employees
According to a statement made by the company's founder and CEO, Mark Zuckerberg, around 10,000 Meta employees would be let go between March and May.
As part of the business's downsizing strategy, Zuckerberg stated that the company will eliminate about 5,000 unfilled positions that have yet to be filled.
SiriusXM: 475 roles
According to a statement released on the business's website by CEO Jennifer Witz on March 6, the radio company was slashing 8% of its personnel or 475 positions.
Citigroup: Dozens of jobs
Citi intends to let off hundreds of employees, many of whom will work in the company's investment banking sector.
The entire headcount reduction will allegedly equal less than 1% of Citi's more than 240,000 employees and is part of Citi's routine business operations.
Waymo: 209 jobs have been recorded
According to The Information, Alphabet's self-driving vehicle company Waymo fired off 209 people this year in two layoffs.
According to The Information, Waymo let off 137 workers on March 1.
Thoughtworks: 500 workers were reported
Thoughtworks, a software consulting business, allegedly let off 500 people or 4% of its worldwide staff. 
When asked for comment on March 1, the company "did not deny" the amount. On February 28, Thoughtworks "first notified" the impacted workers of the decision.
On the same day, ThoughtWorks reported an 8.3% rise in sales between the fourth quarters of 2022 and 2021. In addition, the corporation reported a year-over-year sales rise of more than 21% for 2022.
Read: Hiring Woes Persist in 10 States Despite Tech Layoffs
General Motors (GM): 500 paid positions were reported
According to The Detroit News, General Motors aims to eliminate 500 executive-level and salaried roles. Workers that are being laid off were notified on February 28.
General Motors acknowledged the layoffs to Insider but did not specify how many workers were affected.
Twitter: Around 200 staff
Layoffs are said to have continued at Twitter under Elon Musk. According to the New York Times, the social media business fired 200 additional staffers on a Saturday night in late February. 
When some employees could not access their corporate emails, they discovered they had been fired. Musk cut off half of Twitter's workers after purchasing the business for $44 billion in November.
Yahoo: 20% of the workforce
Yahoo said on February 9 that it would lay off 20% of its workforce, or more than 1,600 individuals, as part of an attempt to reorganize the company's advertising technology business.
Yahoo CEO Jim Lanzone told Axios that the layoffs are part of a strategic reorganization of the company's advertising segment and would be "tremendously advantageous for Yahoo's overall profitability."
Disney: 7,000 jobs
Bob Iger, who just returned as CEO of Disney, declared on February 8 that the firm would cut 7,000 workers to save expenses.
Iger, who left the role in 2020 and will return in November 2022 to replace his successor Bob Chapek, told investors the layoffs are part of an attempt to save an estimated $5.5 billion.
DocuSign: 10%
DocuSign intends to lay off 10% of its workforce as part of a reorganization plan "intended to support the company's development, scale, and profitability goals," according to a Securities and Exchange Commission filing on February 16.
According to the filing, the business expects the reorganization plan to be completed by the second quarter of fiscal 2024.
Affirm: 19% of its employees
On February 8, Affirm announced intentions to cut 19% of its personnel after reporting decreasing revenues that fell short of Wall Street projections.
Affirm's co-founder and CEO Max Levchin said on an investor conference call that the technology company "had taken correct action" in numerous areas of the business to address economic issues, including creating a "smaller, therefore nimbler team."
GoDaddy: 8% of employees
On February 8, GoDaddy, the internet domain business, announced an 8% reduction in its worldwide staff.
The discipline we adopted was crucial but insufficient to avoid the consequences of slower development in a protracted, uncertain macroeconomic climate.
Read: Middle Management Cuts: Tech Layoffs Trend
Zoom: 15% of the Workforce
Zoom CEO Eric Yuan revealed in a note to staff that the company's employment will be reduced by 15%, or around 1,300 people, on February 7.
The message also revealed that Yuan would reduce his pay by 98% in 2023 and forgo his corporate bonus. 
According to Yuan, other senior leadership team members will similarly drop their basic wages by 20% this year.
eBay: 500 jobs
According to a statement in a regulatory filing on Tuesday, e-commerce behemoth eBay informed staff that it would be removing 500 positions or approximately 4% of its workforce.
"Today's steps are aimed at increasing our capacity to offer better end-to-end experiences for our clients and to promote greater innovation and scalability across our platform," CEO Jamie Iannone stated.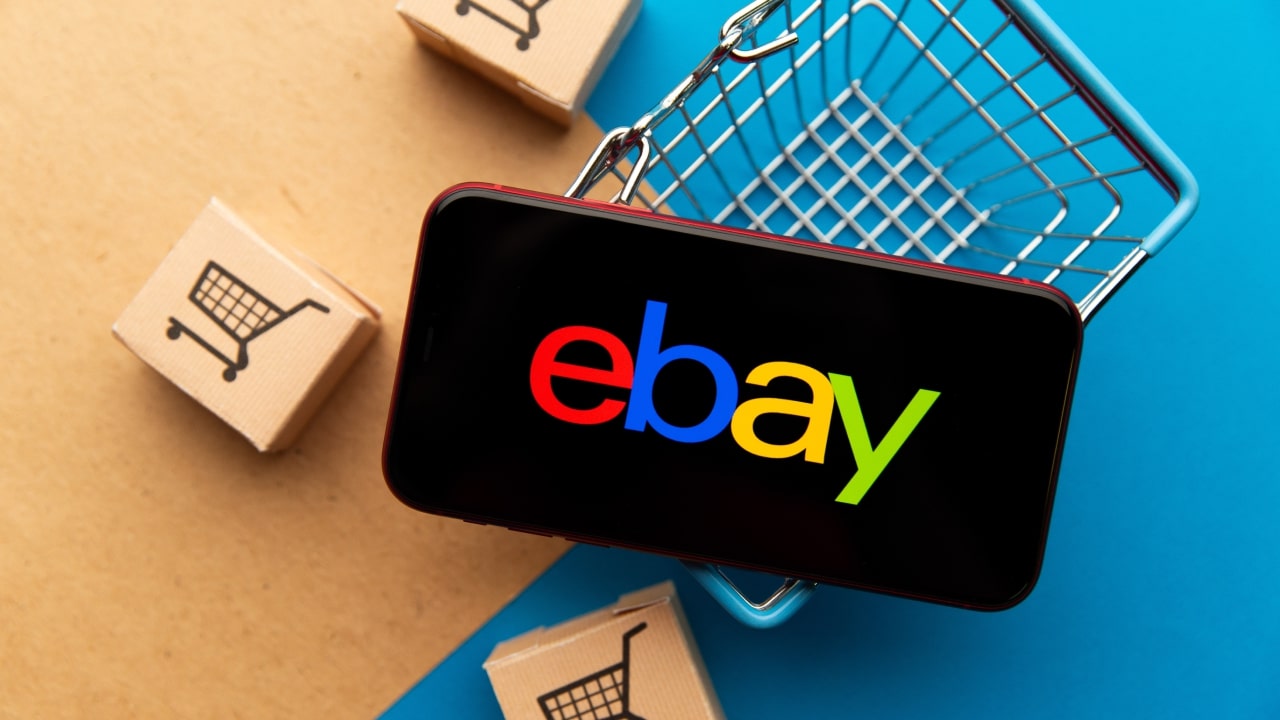 Dell: 5% of the workforce
Dell said in a regulatory filing on February 6 that it will be laying off around 5% of its personnel. According to Dell's calculations, the proportion equals around 6,650 positions.
Pinterest: 150 jobs
Pinterest confirmed to Insider that it would lay off 150 employees, or less than 5% of its staff, on February 1.
Activist investor Elliott Management recently targeted the social network platform and agreed to add one of the firm's members to its board this month.
uRivian: 6% of all jobs
Rivian CEO RJ Scaringe revealed in a message to staff that the EV startup will lay off 6% of its personnel, the company confirmed to Insider.
It is the company's second wave of layoffs in the past six months after Scaringe announced a 6% employment reduction in July 2022.
Scaringe said in a note to employees that Rivian's efforts should be focused on scaling up production and establishing profitability.
BDG Media Group: 8% of the Workforce
According to Axios, BDG Media said on February 1 that it was closing Gawker and laying off 8% of its employees. The leisure and news websites bustle and elite daily are owned by BDG.
Splunk: 325 jobs
Splunk, a software and data platform, is the most recent in a long line of IT corporations to announce layoffs in recent months.
According to a document seen by Insider, the firm announced on February 1 that it would lay off 4% of its workforce and reduce its usage of consultants to decrease expenses.
Intel: 343 jobs
According to local media, Intel told California regulators on January 30 that it intends to lay off 343 employees at its Folsom site by WARN Act regulations.
On February 1, the business stated that CEO Pat Gelsinger would get a 25% compensation cut, with other members of the senior team receiving pay cuts ranging from 5% to 15%.
FedEx: More than 10% of Senior Executives
FedEx notified employees on February 1 that the company intends to lay off more than 10% of its senior executives to save expenses.
A FedEx official told Insider that the company had reduced its workforce by more than 12,000 since June 2022 via "headcount management activities," even if the precise number of impacted employees was not made public.
PayPal: 7% of the Overall Labor Force
PayPal said on January 31 that it planned to lay off 2,000 employees, or around 7% of its overall staff, in the following weeks.
PayPal CEO and president Dan Schulman highlighted the "difficult macroeconomic climate" in a statement announcing the layoffs on the company's website.
HubSpot: 7% of the Workforce
According to an email obtained by Insider, HubSpot CEO Yamini Rangan indicated that the business will lay off 500 employees.
IBM: 1.5% of the Workforce
IBM intends to lay off 1.5% of its workforce, or around 3,900 people. Bloomberg broke the news first, but Insider verified it.
The layoffs are estimated to cost IBM $300 million and are solely connected to firms the corporation has spun off.
Hasbro: 15% of Employees
According to the toy and game firm, Hasbro intends to lay off 1,000 staff after warning that the 2022 Christmas season would be less than planned.
The layoffs are part of the company's plan to save $250 million to $300 million annually by the end of 2025.
Dow: 2,000 Workers Worldwide
On January 26, Dow Inc. announced the layoff of 2,000 worldwide workers, indicating that mass layoffs are expanding outside the technology industry.
Read: 2,000 McKinsey Employees Face Layoffs Tracker for 2023
SAP: Up to 3,000
SAP said on January 26 that it would reduce up to 3,000 employees worldwide due to an earnings drop, with much of the cutbacks occurring outside the company's headquarters in Berlin. 
The layoffs will affect an estimated 2.5% of the company's personnel and are part of a cost-cutting effort to save $382 million annually by 2024.
Spotify: 6% of the Total Workforce
IN A NOTE TO WORKERS, Spotify CEO Daniel Ek said that the firm would lay off 6% of its workforce, or around 600 individuals.
Dawn Ostroff, the company's chief content and advertising officer, has left as part of the changes. 
She spent over $1 billion on exclusive podcast partnerships with Joe Rogan, the Obamas, Prince Harry, and Meghan Markle.
3M: Two thousand five hundred jobs are being lost
3M, the maker of Post-It notes, Scotch tape, and N95 masks, announced intentions to reduce 2,500 manufacturing positions globally.
Google: Around 12,000 workers
Sundar Pichai, CEO of Alphabet, announced to employees on January 20 that the business would lay off 12,000 workers, or 6% of its worldwide workforce.
Vox: 7% of the workforce
According to Axios, Vox Media, the parent company of Vox, The Verge, New York magazine, and Vulture, is cutting off 133 individuals, or 7% of its workforce.
The layoffs came only a few months after the media group eliminated 39 jobs in July.
The cutbacks at Vox Media come at a time when marketers are tightening their pockets in preparation for an economic recession, putting a strain on the media business.
Capital One: About 1,100 IT employees
On January 18, Capital One cut 1,100 technical jobs, according to a corporate representative. 
The layoffs come after the bank had made significant technological investments in recent years, including establishing a new software division centered on cloud computing in June 2022.
WeWork: Around 300 Workers
WeWork said on January 19 that it would lay off around 300 people as it reduces its presence in underperforming markets. 
The layoffs come after the business said in November 2022 that it would close 40 facilities in the United States as part of a bigger cost-cutting initiative.
Wayfair: More than 1,000 workers
In reaction to sagging sales, Wayfair is anticipated to let off about 1,000 people, or approximately 5% of its staff, in the coming weeks.
The layoffs are the online furniture and home products company's second wave in six months, after the axing of 900 employees in August 2022.
As the firm had substantial development during the pandemic-driven home remodeling boom, sales started to plateau as social distancing regulations were relaxed and Americans began to return to the workplace.
Microsoft: 10,000 employees
Microsoft said on January 18 that it would cut 10,000 employees by the end of the third quarter of this year.
Customers are reducing back in expectation of a recession, according to CEO Satya Nadella.
Crypto.com: 20% of the workforce
On January 13, Crypto.com stated that it would lay off a fifth of its personnel due to a declining crypto market and the aftermath of FX's demise.
After those in July, it is the company's second significant wave of layoffs.
BlackRock: 3% of the Global Workforce
BlackRock is laying off up to 500 people in its first wave of layoffs since 2019. On January 11, employees were informed if they will be laid off.
Goldman Sachs Group: 6.5% of its total Worldwide Workforce
According to Insider, Goldman Sachs started laying off workers on January 11, with layoffs affecting an estimated 6.5% of the company's worldwide workforce — or around 3,200 individuals.
The corporation had reduced positions on its media and technology teams in September 2022; additional cutbacks were likely in the first half of January.
The investment banking titan's cost-cutting initiatives match those of rivals such as Morgan Stanley and Citi, which also laid off staff in 2022.
Bank of New York Mellon:1,500 jobs
According to persons familiar with the subject, BNY Mellon intends to reduce around 3% of its workforce or 1,500 positions.
According to the article, the layoffs would primarily affect talent management positions. According to reports, BNY Mellon intends to increase its investment in junior employees.
Indeed (from the Alphabet): 15% of Employees
Alphabet's healthcare division, Verily, is laying off more than 200 workers.
This is Google's parent company's first large layoff, evading the enormous waves of job losses seen by other major internet companies such as Amazon and Meta.
DirecTV: 10% of Managerial Personnel
In the first week of January, DirecTV employees were informed that the firm would be laying off hundreds of people in managerial positions.
The satellite TV industry has seen revenue declines as more individuals opt to cut the cord and pay for streaming services rather than cable TV
Coinbase: 950 Employees
On Tuesday, January 10, Coinbase said it would lay off another 20% of its workforce. The layoffs follow the company's July layoff of over 1,000 workers.
Amazon: 18,000 Workers
Amazon is in the middle of its largest wave of layoffs in company history. In a note to staff, CEO Andy Jassy said the business would lay off more than 18,000 people, significantly more than anticipated.
Although most of Amazon's 1.5 million employees work in warehouses, layoffs are focused on Amazon's business units.
Salesforce: 10% of its workforce
Salesforce co-CEO Marc Benioff stated on January 4 that the software business planned to lay off 10% of its staff (about 7,000 people) and liquidate certain operations as part of a reorganization and cost-cutting strategy.
Read: Layoffs in Tech to continue in 2023
Everlane: 17% of Corporate Workers
Everlane is laying off 17% of its 175-person headquarters team and 3% of its retail employees.
In March 2020, the e-commerce apparel firm laid off roughly 300 people, mainly in retail, due to the advent of the Covid-19 epidemic.
Vimeo: 11% of its employees
Vimeo CEO Anjali Sud informed workers on January 4 that the firm will lay off 11% of its workforce, the video platform's second big wave of layoffs in less than a year, after a 6% reduction in July.
According to a spokeswoman, the cut will help with current economic issues and enhance the company's financial sheet.
Compass:
Compass CEO Robert Reffkin informed employees on January 5 that the brokerage will execute more layoffs after two prior rounds in the preceding eight months as the firm continues to suffer substantial financial losses.
Although the number of layoffs was not immediately released, the brokerage let off 450 corporate personnel in June 2022, followed by another 750 from its technical team in October 2022.
The Stitch Fix: 20% of paid positions
On January 5, Stitch Fix revealed intentions to cut 20% of its paid personnel.
The layoffs follow the revelation that CEO Elizabeth Spaulding would step down after less than 18 months at the top of the ailing retailer.