Candles can be used to liven up your decor and add mood lighting and a fresh scent to your home. Additionally, they make wonderful gifts. However there are soo many best candle types and brands.
Many of our favourite manufacturers produce candles that are so stunning. Examples include gorgeous labels or handblown jars.
Any space may be instantly transformed into one that seems pleasant, opulent, or peaceful by lighting a scented candle.
Lighting a candle establishes the mood in your space and provides a sense of cosiness and warmth no matter where it is put, whether you want your kitchen to smell fresh or your bedroom to have the calming scent of lavender.
Types of Candles
For light, a candle slowly burns wax or another solid material that is only slightly flammable. For today's users, candles are the ideal way to produce a certain mood, establish an ambiance, and add a pleasant feeling to your home.
Nothing makes a meal more special than a few unscented candles on the table or the smell of a freshly lit candle that fills a room with a delicious scent.
Beeswax candles have a lot more to offer than just their warm golden color, hexagonal shape, and undetectable honey smell.
The flame from these candles burns brightest and warmest, and they burn the cleanly. These candles also emit very little scent. They work as a natural air cleanser.
Beeswax is one of the oldest candle forms, dating back to Roman times, and is a great choice for candle holders and wreaths because it typically doesn't drip much and has a long burn time.
Beeswax is a byproduct of beekeeping that is naturally biodegradable, making beeswax candles an excellent eco-friendly option that is good for both your house and the environment.
The charm and originality of this specific candle are enhanced by the characteristic crackling sound of wood-wick candles.
The broader width of the wood wick relative to a cotton one results in a longer, more even burn, which is one of its key advantages.
Additionally, wood wicks burn considerably cleaner than cotton wicks, particularly if they are trimmed after each use. These candles are a must-have for hygge because of the comfort and coziness they bring with their crackling sounds and soft glow.
Soy wax is made from soybeans and is free of synthetic ingredients.
The flame of the candle is bright and cool, almost like a fluorescent light, and the eco-friendly wax burns slower and cleaner because it comes from a natural, renewable source.
Soy wax is a great alternative to paraffin wax, and because of all of its benefits, it has become a popular choice for container candles.
The bulk of candles sold today are manufactured from paraffin wax, a colorless byproduct of petroleum.
It is the most affordable wax and, in part because it is odourless, holds extra fragrance well, making it a wonderful option when creating scented candles.
Although there are arguments on both sides, paraffin is still sold and is still the most commonly used wax.
It was employed for the first time in the making of candles in the late 19th century and spread quickly in the decades that followed.
Flameless candles are an electrical alternative to real candles. They don't leak wax or send smoke into the air, so they are safer.
These candles are made for both indoor and outdoor use, come in a range of sizes and shapes, and are both scented and unscented.
They all enable you to get the cosy warmth and welcoming feel of a candle without the fire risk. The majority are battery-operated, and some even include remote controls.
Flameless candles, as opposed to burning candles, create ambience without producing smoke, dripping wax, or the danger of a house fire.
They're a fantastic solution for setting up an elegant presentation across several tables at an event.
These uncommon candles have an olive-green colour, a potent natural aroma, and are manufactured from the bayberry plant.
They are produced by boiling bayberries, gathering the wax that rises to the top, and combining it with beeswax to create a stiff substance.
Traditional bayberry candles have been a Christmas staple since Early America because of their long history and association with the season.
People say that the essential oils in aromatherapy candles can make you feel or sense different things.
While some essential oils, like peppermint or rosemary, improve focus and freshen the mind, others, like lavender and orange, work to soothe the mind and body and relieve stress.
These organic fragrances are mixed into the wax and released during candle burning.
The best candle brands in 2022
Homesick
Whether it's for yourself or as a present for a loved one, Homesick candles are excellent for bringing you the aroma of a particular favourite location.
Every US state as well as other well-known cities and nations are represented in the brand's scent collection.
Even the smells, like those from a ski trip, a pumpkin picking excursion, and grandma's kitchen, are designed to bring back specific memories and special occasions.
Each candle weighs 13.75 ounces and is packaged in a plain glass jar with a label in black and white.
Candles from Homesick start at a reasonable $19, and delivery is free on purchases over $50.
Mrs. Meyer's
Mrs. Meyer's is most known for the soaps and cleaning supplies. However, the company also produces simple candles that will leave your home smelling clean and fresh.
The candles are under $10 and smell fantastic, despite the fact that they don't come in fancy packages. You can also choose the tiny tins with adorable artwork on them if you do want something that looks a little nicer.
The glass jars of the candles, which also include soy and vegetable wax, can be reused when they have finished burning.
Pick from a variety of fresh scents, including basil soy, lemon verbena, and honeysuckle. These are basic and traditional candles that are reasonably priced.
AERANGIS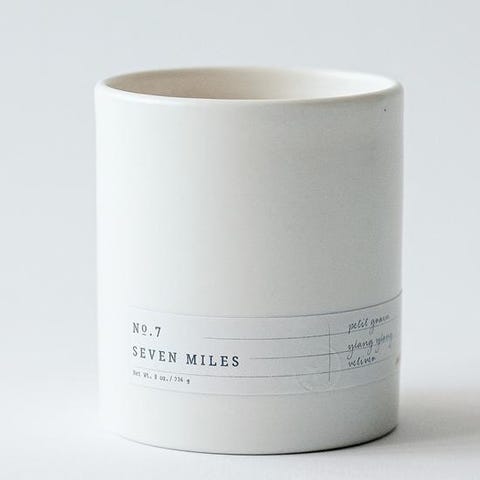 You need to give Aerangis a try if you want decadently fresh and sensuous scents.
Be prepared to be transported to a different universe because each candle is motivated by the idea of releasing a smell memory.
This floral scent has notes of white gardenia, silky musk, and citrus blossoms that capture the essence of orange jasmine. It smells smooth and seductive.
As the candle burns, ylang ylang and notes of sticky nectar blend together, bringing back memories of Taiwan's steamy tropical afternoons.
Harlem Candle Company
The 12-ounce candles made famous by the Harlem Candle Company burn for up to 80 hours, but their accompanying backstories make them stand out.
Each one bears the name of a famous person or place associated with Harlem, where the candles are also produced.
The Savoy candle, for example, draws attention to the famous Savoy Ballroom. Rich notes of blackcurrant, mandarin, green apple, and juicy pear, together with Lily of the Valley, jasmine petals, and sandalwood, will evoke the flashy and exciting nightlife atmosphere.
With scents of bergamot, cinnamon, sage, lavender, and more, the Ellington candle pays homage to the jazz superstar.
You can also choose to purchase 4-ounce travel-size candles that come in gold tins or packages like the "Nightclub Map of Harlem."
Otherland
Otherland candles are popular among people in their 20s and 30s because they come in attractive packaging and have a unique smell.
They make wonderful presents or special treats for yourself.. If you're having trouble deciding, assemble a three-pack to save 18%.
As an alternative, you can create a gift set with a black or white box, a single candle or three-pack, and a matchbox that has possibilities for expressing "thank you," "happy birthday," and other sentiments.
Otherland's seasonal collections are another thing that Otherland offers, and they never let you down. The scents of fir, plum brandy, and ginger in the Gilded Collection are good for winter.
Opening an Otherland candle reveals vibrant splashes of colour. The mouthwatering fragrance choices are as gorgeous as the packaging.
Boy Smells
Matthew Herman and David Kien started Boy Smells in 2016 with the goal of making their candles "genderful" rather than focusing on men or women or being gender-neutral.
The company has a devoted following despite being a relative newcomer to the candle market because of its distinctive black candles with pink labels.
They also smell fantastic. The business collaborated with Kacey Musgraves on the Slow Burn collection, and its trademark candles feature scents that are exclusive to them.
The well-known Kush has a potent aroma that is accompanied by notes of suede, white musk, tulip, and amber. Pick up a bundle if you find it difficult to make a single decision.
Nest New York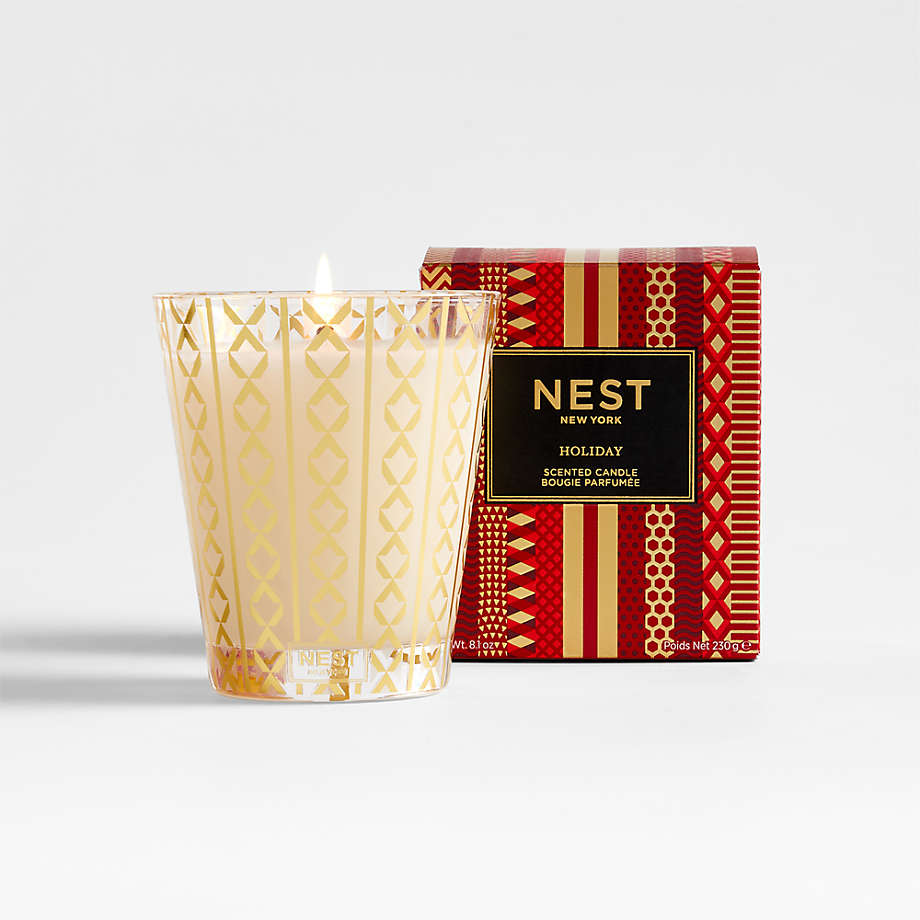 Due to their basic yet attractive glass holders, nest candles look wonderful left out on the mantel or table and go well with almost any decor.
Additionally, they all come packaged beautifully, making them a wonderful choice for gifts as well.
Depending on your budget, you can choose from big candles with three wicks, small candles with one wick, or traditional candles with one wick.
Nest has seasonal choices like Holiday Classic and all-year-round scents like Moroccan Amber that are more complex.
Anecdote Candles
Need to think of a quick yet amusing birthday present, or are you still trying to figure out what to bring to your friend's virtual housewarming party? Anecdote Candles are the ideal solution.
For every occasion, there is a lighthearted perfume, and the descriptions of each candle's fragrance are even funnier than the titles.
Options include Bottomless Mimosas (smells like good vibes and recent gossip), Old Flame, and Quarter-Life Crisis (smells like all panic and no disco) (smells like bad mistakes and repeat offenders).
Every candle is packaged in a plain glass jar or tin. Gold jars include amusing seasonal possibilities like mistletoe (which smells like a silent wingman).
Capri Blue
Capri Blue has options for you, whether you want a simple candle with a fresh scent for less than $10 or a fancy jar to show off or give away.
There are elegant glass jars, attractive tiny tins, 19-ounce trademark tins in hues ranging from calming blue to bubblegum pink, 48-ounce gigantic jars that burn for up to 100 hours, and more.
Scents cover the full spectrum, from the sweet and tropical Aloha Orchid Blue to the earthy Dark Vanilla and Sandalwood.
If the candle sounds familiar, it may be because it has the same aroma as Anthropologie's signature candle, which is lit 24/7 at their retail locations.