Last updated on April 3rd, 2023 at 05:52 pm
Hunting is a demanding pastime that requires a range of tools. The sort of equipment a hunter uses depends on several factors, including the species being pursued, the time of year, and the hunting grounds. 
But, to perform well, hunters of all skill levels need to be well-versed in the tools, gear, and strategies used in the sport.
In general, contemporary hunters will need any or all of the following hunting equipment at some point throughout their hunt.
Headlamps
Safety when hunting is paramount; a properly fitting light may save your life. You must utilize a headlamp with an adjustable headband to ensure a tight fit and maintain your beam's concentration.
While there are many different types of headlights, the silicone, aluminum, and magnesium models are the best for hunting adventures because of their durability to water and the elements. 
Comfort is important, but so is durability. A headlamp also allows the hunter to move freely without worrying that it may limit their ability to move when necessary during the hunt.
Read: How to Hunt a Rabbit: The Ultimate of Cottontail Hunting
Long-range Rifle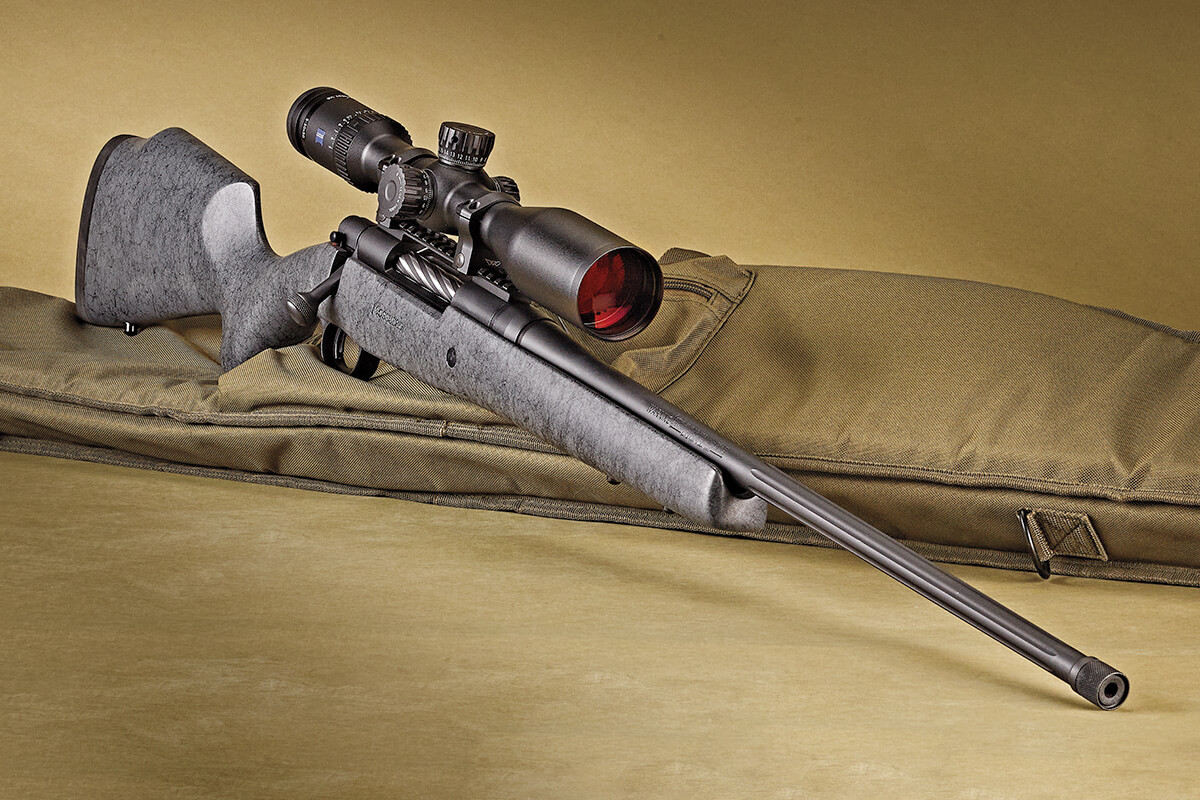 Precision and accuracy are essential while hunting. Each hunter who shoots aims to make the kill with the least time and effort. 
Even while not every shot is flawless every time, a long-range rifle scope ensures precision instead of a shot without one.
Moreover, scopes are weather-resistant and provide great vision in various conditions. So, a long-range scope may give any hunter the certainty they need to take a perfect shot from a great distance.
Binoculars
Most hunters use binoculars to find and pursue their target before reaching for their favored weapon to aim. 
Hunting requires constant awareness of one's surroundings, and tracking an animal may be difficult and time-consuming. Yet, with the right binocular, these duties are easier to handle.
Read: How to hunt Turkey? Shoot your dinner down in 8 Simple Steps
Hunting Boots
Choosing the best hunting boots is essential for everyone's safety and the hunt's success. 
Hunting boots are recommended because they provide sufficient protection and are appropriate for extended hikes in challenging terrain.
You must also choose the best material, such as leather, rubber, synthetic, or a mix of materials, in addition to the properly suited footwear for hunting. 
Remember to account for where, when, and what you hunt before obtaining one. Moreover, harsh weather conditions make it difficult to walk about, so you'll want to invest in a pair of durable boots. 
Water resistance is the greatest choice for footwear that will withstand a range of temperatures. 
Check out our list of the top waterproof hunting boots available with additional details, such as the benefits and drawbacks, to assist you in making a wise choice.
Satellite Phone
The stress of everyday life may be greatly reduced by hunting in the forest. But, it may also be perilous since hunters could get shut off from the outside world. 
Contemporary hunters might think about getting a satellite phone to protect their safety. Satellite phones are also quite durable. 
They are designed to endure extreme temperatures, dust, and moisture, making them perfect for outdoor activities. 
Hunters can remain connected even when they are distant from a power source because of their long-lasting batteries.
Read: Getting Started With Your First Archery Bow: Basics of Hunting
Portable Chainsaw
Outdoor lovers, hunters, and anybody who regularly travels to distant or lonely locations may find a pocket chainsaw useful. 
Pocket chainsaws have the benefit of being easy to use in limited situations. It is like having a full-sized chainsaw in your pocket that can fit in any area and cut at any angle.
You want to spend only a little of your hunting time collecting firewood and cutting it with your hunting knife, which is OK but will take longer as contemporary hunting gets more restricted.
Rain Gear
Every hunter knows how important it is to be prepared for any weather; therefore, bringing rain gear is essential. 
Being soaked in the outdoors is the last thing you want since it will make you feel nervous and might jeopardize your goals. Choose waterproof, breathable rain gear to keep you dry.
Read: Ultimate Guide on Bow Hunting Deer – For Beginners
First Aid Kit
Always being prepared is the first cardinal rule of hunting. A journey is unsafe and dangerous without a first-aid kit. 
Always remember that accidents and no local medical services might occur. Your extensive first-aid kit will ensure that everyone on the excursion is secure and comfortable.
Together with the fundamentals, your first-aid pack should also include duct tape, painkillers, and digestive aids. You should also include earplugs and extra rounds of ammo in your bag.
Bottomline
Enroll in a hunting class at a reputable shooting sports facility to learn about the most modern hunting methods, strategies, and best practices. 
Finally, add the necessary gear to your bag to increase your chances of a successful hunt. The tools you must need for your quest are on this shortlist.