Netflix is one of the most prolific creators of documentaries. This means there is a vast selection of options, but not all are excellent. 
We've compiled a list of our top Netflix documentaries, ranging from science to sports, politics to true crime, to help you navigate the abundance. 
And if that's not enough for you, we also have a list of the finest Amazon Prime documentaries.
Our Father
A fertility specialist in Indianapolis assisted women in becoming pregnant for decades, with one horrifying catch: he used his sperm instead of their preferred donors. 
Dozens of his adult children, who discovered each other through the home DNA testing service 23andMe, are now seeking answers. 
Our Father is not only concerned with the personal effects of this revelation on the victims. 
It recounts their arduous quest for justice inside a court system unprepared to handle an ethical transgression of this scale.
Joan Didion: The Center Will Not Hold
Joan Didion is unquestionably one of the most renowned writers of the 20th century, a journalist with a literary style that few others have achieved. 
This documentary, directed by her nephew, the actor Griffin Dunne, provides new light on Didion as it traces her unparalleled career from the 1960s and '70s to the present, including the release of The Year of Magical Thinking in 2005, written after the tragic death of her husband. 
Reading for any admirer of her work or exceptional writing, in general, is necessary. 
This documentary may need more objectivity due to Dunne's focus on his aunt, but it makes up for it by having Didion answer questions that few people would even know to ask.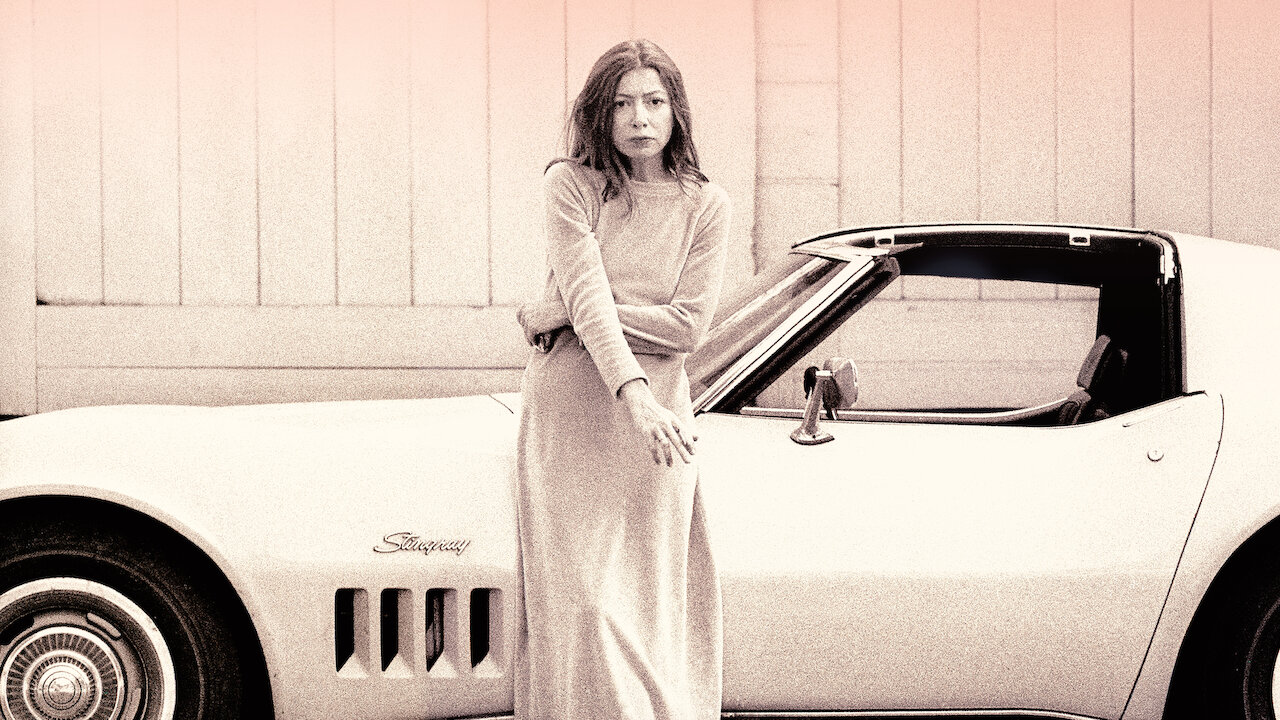 Read: What's coming up on Netflix in 2023?
Disclosure
Sam Feder examines the roles and portrayals of transgender individuals in movies via a wide lens. 
The disclosure also urges viewers to reconsider select Hollywood classics and consider how, for decades, they portrayed any gender diversity as destructive or insulting. 
With enlightening interviews from trans performers and producers, such as Orange is the New Black's Laverne Cox, Pose's Michaela Jaé Rodriguez, 
The Matrix's Lilly Wachowski, and Chaz Bono, and a focus on Black trans lives, this documentary is more vital than ever before.
BLACKPINK: Light up the Sky
This intimate look at BLACKPINK's four stars—Rosé, Jennie, Jisoo, and Lisa—tells the tale of the female K-pop phenomenon. 
On the other hand, their stories of fame and success give a glimpse into the tough training that young hopefuls underwent behind closed doors during some of their most formative years.
Pray Away
Examining the origins of the "conversion therapy" movement, a cruel and medically discredited method through which religious groups attempt to "cure" homosexuality, is not exactly light entertainment. 
Still, this harrowing examination of the practice and its origins is darkly captivating. 
Over nearly half a century, director Kristine Stolakis interviews influential movement founders and survivors of the often horrific treatments that arose.
Miss Americana
However you may feel about Taylor Swift (and most people do), her rise has been intriguing. 
Miss Americana follows Swift in the years following the release of her album 1989, which catapulted her to prominence. 
As Swift's Reputation tour comes to a close, it explores her mother's cancer diagnosis, her conflict with Kanye West, and her political activism, especially her support of the LGBTQ+ community. 
Perhaps, like Swift's career, the documentary is highly polished, but for those who want a glimpse behind the curtain of her life, it's the most excellent option.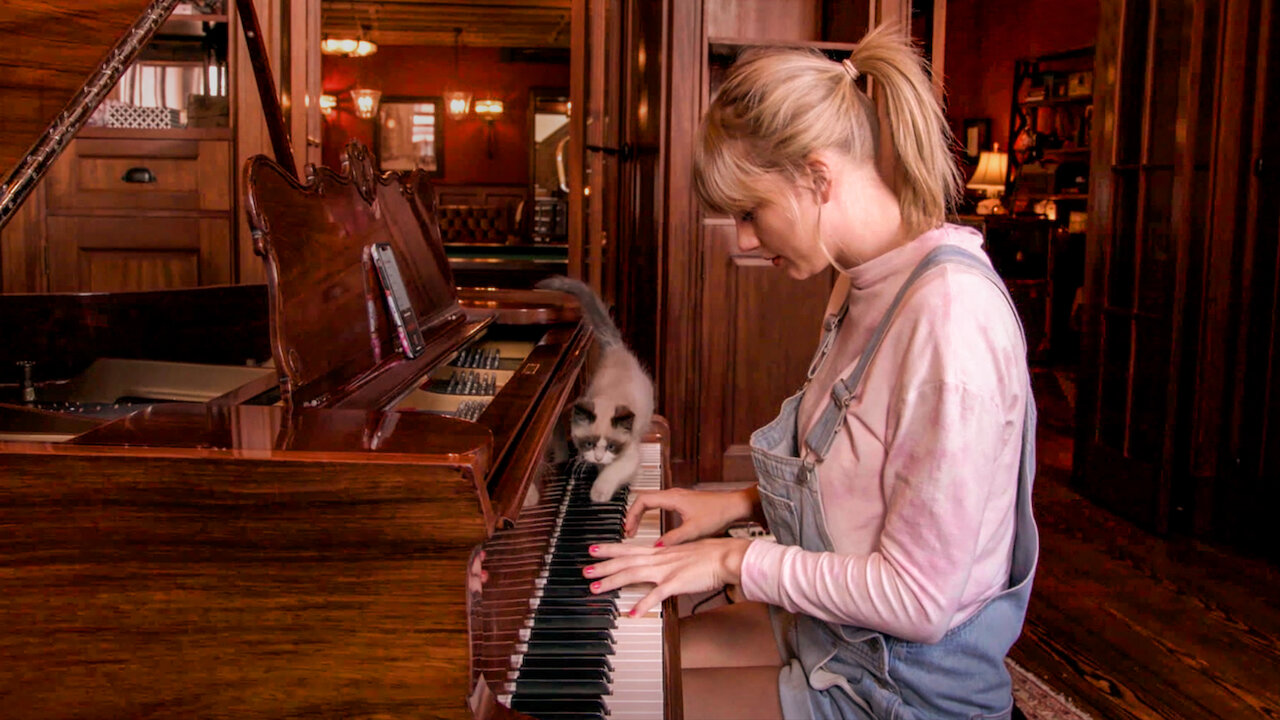 The Edge of All We Know
Yes, this is a black hole-related documentary. However, it is a documentary about the scientific method and humanity's never-ending quest for knowledge. 
It follows two groups of scientists as they confront various obstacles. 
One team is attempting to capture the first image of a black hole, while another is attempting to resolve the so-called information paradox. 
It is a critical historical account of how significant scientific advances are created and a slightly odd, incoherent love poem to science.
Read: Video Streaming: End of Golden Era
Murder Among the Mormons
In October 1985, two persons were killed in Salt Lake City by pipe bombs that appeared to be connected to the lucrative trafficking in rare Mormon texts. 
The following day, Mark Hoffman, who had a history of unearthing damning Mormon church records, was severely injured when a bomb exploded in his automobile. 
This three-part true crime documentary describes what happened next and provides an exciting look into the Church of Jesus Christ of Latter-day Saints and a guy who was not who he appeared to be.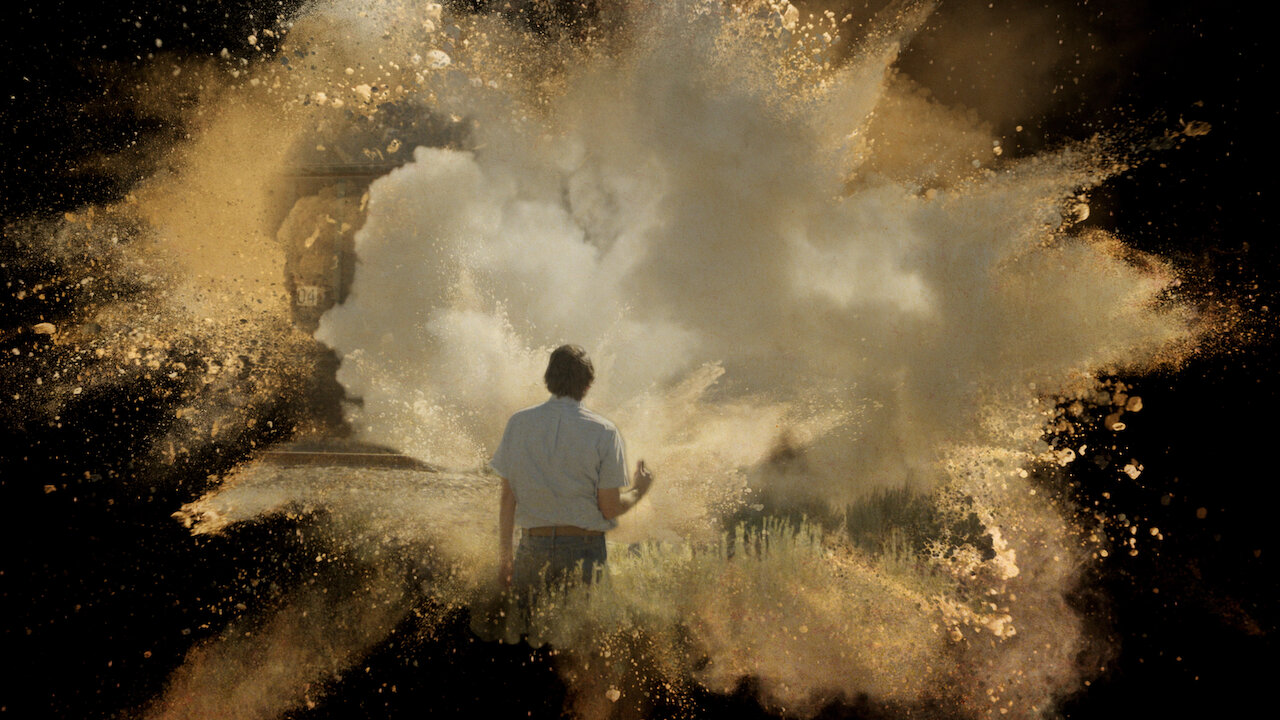 Crack: Cocaine, Corruption & Conspiracy
The United States has spent a fortune on its "war on drugs," but has it been successful? 
Crack: The '80s and '90s chronicles the rise of crack cocaine via the personal accounts of its victims and former traffickers, who amassed billions on the black market. 
There is a discussion of where the substance first appeared, how it made its way into the United States illegally, and how the "crack babies" phenomenon emerged.
Mucho Mucho Amor: The Legend of Walter Mercado
In the '80s and '90s, Walter Mercado was constantly present in Latin American culture. 
He would read people's horoscopes on television every day, wearing increasingly elaborate and ostentatious capes and wigs made of feathers. 
And then he was gone. The Puerto Rican astrologer's personal life was a bit of a mystery because of their androgynous appearance. 
He lived out his days in seclusion in his house, like Norma Desmond on Sunset Boulevard, surrounded by mementos from his heyday and protected by his loyal butler, Willie. 
His story doesn't have a tragic ending like Desmond's. The 80-year-old man who was previously called "larger than Jesus Christ" shines brightly but appears smaller and more vulnerable on camera for this documentary. 
Despite being overly sentimental at times, this tribute to Mercado reveals that the man behind the cape was every bit as unique, strange, and genuine as the man we see on TV.
Read: 5 Components That Every Artist Must Have in Their Music Studio
Bikram: Yogi, Guru, Predator
The practice of Bikram yoga, which originated in Thailand in the 1970s, has gained worldwide popularity and has been endorsed by a plethora of famous people. 
In addition to its health benefits, Bikram yoga's rise to prominence can be attributed to its mysterious namesake, Bikram Choudhury. It is clear from this documentary that Choudhury's empire and his character are built on sand. 
He has been accused of rape recently, has settled civil actions against him, and has fled the United States without paying $6.8 million in court damages.
Tell Me Who I Am
The documentary, please tell Me Who I Am is a compelling exploration of brotherhood and mental and physical pain that can sometimes become a little wordy. 
These two worlds intersect when Alex Lewis, an 18-year-old from the south of England, experiences a motorcycle accident and loses almost all of his memory. 
Alex's only recollection is that the young man by his side is his trusted twin brother Marcus. 
He approaches his cousin Marcus back at his childhood home for assistance piecing together his past: "Does he have a girlfriend? When did he distance himself from their parents?
Alex has been immersed in Marcus's perfect world for over a decade. After their mother passes away, the amnesiac twin begins to suspect that his brother has been embellishing the truth about their childhood.
Athlete A
A horrifying documentary that follows reporters from The Indianapolis Star as they investigate a sexual abuse issue inside the sport of gymnastics in the United States. 
Reporters revealed that professional gymnasts had been abused by adults they had trusted with their careers and that the governing body of the sport, USA Gymnastics, had covered it up. 
The documentary follows the survivors who spoke out against their treatment by an Olympic doctor as he is taken to prison.
The Last Dance
Michael Jordan paved the way for future superstars like David Beckham and Cristiano Ronaldo. 
The Chicago Bulls of the '90s were a formidable team, and Michael Jordan's brilliance on and off the court was necessary to develop the modern superstar athlete's concept. 
As its title suggests, The Last Dance examines the Bulls' final campaign. But that's not the whole story. 
The story alternates between 1998 and the late '80s/early '90s, when Jordan was at the height of his basketball dominance, using a combination of archival films and new videos. 
Even if you don't know anything about basketball, you'll find yourself completely absorbed by the drama between the show's main protagonists.
Jeffrey Epstein: Filthy Rich
If you're curious about the life and death of convicted sex offender Jeffrey Epstein, this documentary will likely make you outraged without providing any answers. 
In it, the main emphasis is on the women who claimed he abused them and sold them to influential individuals. 
They keep repeating the same tales about how they were abused after being enticed to his Palm Beach mansion or private island. 
The women's testimonies are highlighted to emphasize that the trail of monsters extends well beyond Epstein and that justice has not been served.
Challenger: The Final Flight
In 1986, the space shuttle Challenger experienced a catastrophic failure, disintegrating 73 seconds after launch and killing all seven crew members. The disaster altered the space program. 
In this four-part documentary, the crew's surviving family members and retired NASA engineers and officials recount the incident and examine the mechanical faults and decision-making processes that contributed to the tragedy.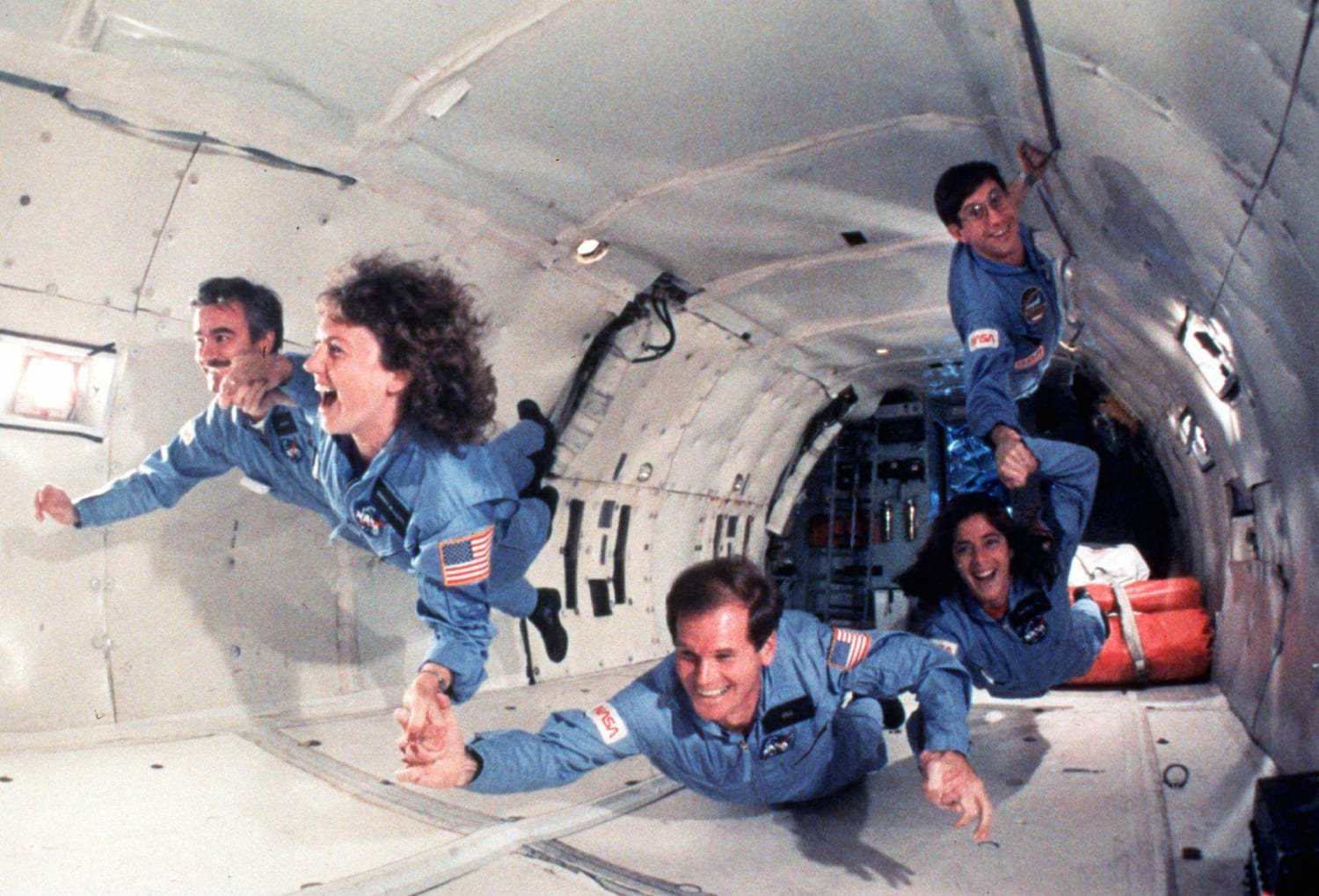 Voyeur
Famous writer Gay Talese thinks he has found the story and character of a lifetime in Gerald Foos, a former motel owner who constructed unique rooms to spy on his customers. 
He may be correct, as evidenced by a book deal and a New Yorker excerpt. The story that Talese is trying to tell falls apart when these two competing characters' personalities and egos do. 
A tale of one twisted pepper quickly evolves into a tale of two outcasts, each vying for the reins to their own story.
Read: Top 6 Home Theater Projector of 2023
Tiger King
This documentary follows Oklahoma zoo owner Joe Exotic and his adversary, animal rights activist Carole Baskin, through their ups and downs in a true crime "fly on the wall" style film. Okay, so it's a show about zoo animals. 
However, it also focuses on some of the most unlikeable and intriguing characters you'll ever meet. This is the pinnacle of gritty, violent automobile crash entertainment on television.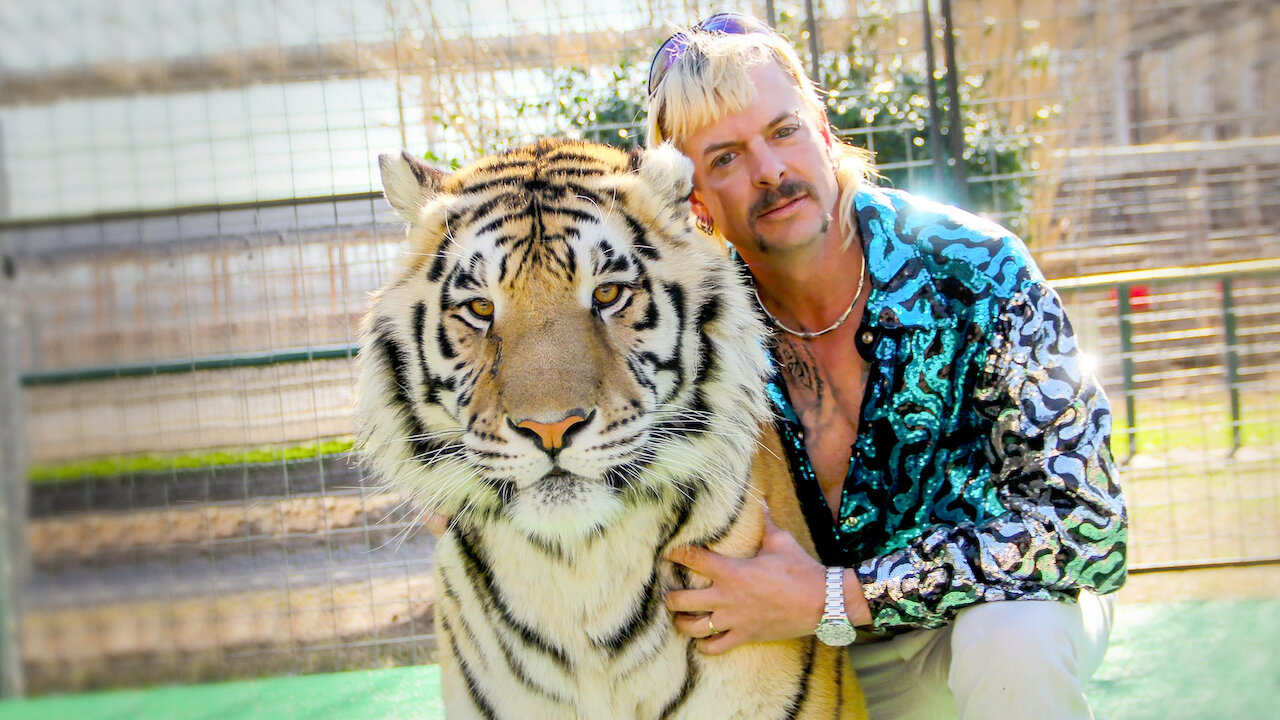 Rotten
Rotten investigates the often murky history of the foods we eat. 
Every episode of Rotten delves into the bizarre and sometimes scary world of food production, from the cartels dominating the avocado sector to sabotage in poultry farms.
Bill Gates' Mind: Cracking the Bill Gates Code
Davis Guggenheim, director of critically acclaimed documentaries such as An Inconvenient Truth and He Named Me Malala, now turns his attention to the life of Bill Gates, the legendary computer entrepreneur and philanthropist. 
Gates' early life, his marriage, and the beginnings of Microsoft are all covered in the three-part documentary. 
However, the actual focus is on the initiatives of the Bill & Melinda Gates Foundation. 
This organization educates marginalized populations in the United States and battles infectious diseases and child mortality in developing countries.
Knock Down the House
Since Donald Trump's election in 2016, activists have banded together to transform American politics. Because of this, a flood of fresh faces ran for Congress in the 2018 midterms. 
A mother from Nevada, a nurse from Missouri, a miner's daughter from West Virginia, and a 28-year-old bartender from the Bronx named Alexandria Ocasio-Cortez are the subjects of Knock Down the House in the months leading up to the Democratic primaries. It's an optimistic look at alternative politics.