Last updated on July 8th, 2023 at 02:35 am
According to multiple outlets on Tuesday, General Motors is laying off hundreds of salaried workers as part of a cost-cutting strategy to save $2 billion over the next two years. 
It makes G.M. the latest American company to do so, following significant headcount reductions this week at Twitter, Palantir, and Cerebral.
10 Warning Signs an Employee Is About to Quit (and How to Prevent It)
February 28 – General Motors
The number of layoffs at General Motors will be in the "low hundreds," according to a person who spoke with Reuters. 
The Detroit News estimated that up to 500 of the company's 167,000 workers might be affected.
February 27 – Twitter
According to sources familiar with the situation, Twitter began terminating 200 of its remaining 2,000 employees in its most recent round of layoffs. 
Just weeks after CEO Elon Musk promised to "stabilize the organization" following several rounds of layoffs last fall that reduced the company's workforce of about 7,500 by more than half.
February 27 – Cerebral
Cerebral stated that the mental health startup would eliminate 15% of its workforce or about 285 workers. The company said the layoffs are part of a reorganization plan. 
It is the third round of layoffs the company has undergone since last summer, including one in June that affected 350 workers.
February 27 – Palantir Technology 
Despite reporting a $31 million profit in the most recent fiscal quarter, Denver-based software business Palantir Technologies will reduce slightly under 2% of its staff, according to PitchBook. 
It may impact as many as 76 of the company's 3,838 workers.
February 24 – Ericsson
The most recent round of layoffs at Ericsson, anticipated to affect 8% of its nearly 106,000 global employees (roughly 8,500 positions), are part of a cost-cutting strategy that aims to save about $880 million by the end of 2023. 
This round also includes 1,400 jobs the company had previously announced would be eliminated in Sweden, its headquarters.
February 22 – NPR
In an email to workers on Wednesday afternoon, NPR President and CEO John Lansing revealed the layoffs, which are anticipated to impact at least 100 of its approximately 1,100 employees. 
He said that "the global economy remains uncertain" and that advertising-income has slowed.
Read: Middle Management Cuts: Tech Layoffs Trend
February 21 – McKinsey
According to PitchBook, McKinsey's job cuts could affect more than 4% of the company's nearly 44,000 employees. 
The New York-based firm has yet to respond to Forbes' request for more information. 
Still, sources close to the situation told Bloomberg that the layoffs are anticipated to occur in the coming weeks.
February 16 – DocuSign
DocuSign, a San Francisco-based software company, announced plans to lay off 10% of its workforce in a Securities and Exchange Commission filing on Thursday, affecting about 740 of its 7,400 employees. 
It is the second round of layoffs the company has undergone in less than six months after cutting 9% more of its workforce in November.
February 15 – KPMG
According to a story in the Financial Times, a staff message from Carl Carande, the vice-chair of the company's U.S. consulting division, said that the layoffs were meant to match KPMG's personnel with "present and future market demand."
It would make KPMG the first of the so-called Big Four accounting firms to carry out significant layoffs amid growing recession fears in recent months.
February 10 – Twilio
According to Pitchbook, Twilio's cuts, which will affect just over 1,500 of the company's nearly 9,000 employees, come as part of a significant realignment plan. 
The company's second in five months, following its decision to slash another 11% of its workforce last September, with CEO Jeff Lawson saying in a message to employees on Monday, "it's clear that we've gotten too big."
February 9 – News Corp
Following a 7% revenue decline to $2.52 billion over 12 months ending in December, News Corp, the owner of the Wall Street Journal, New York Post, publishing behemoth HarperCollins, as well as outlets in the U.K. and Australia, plans to reduce its workforce by 5% this year (roughly 1,250 employees).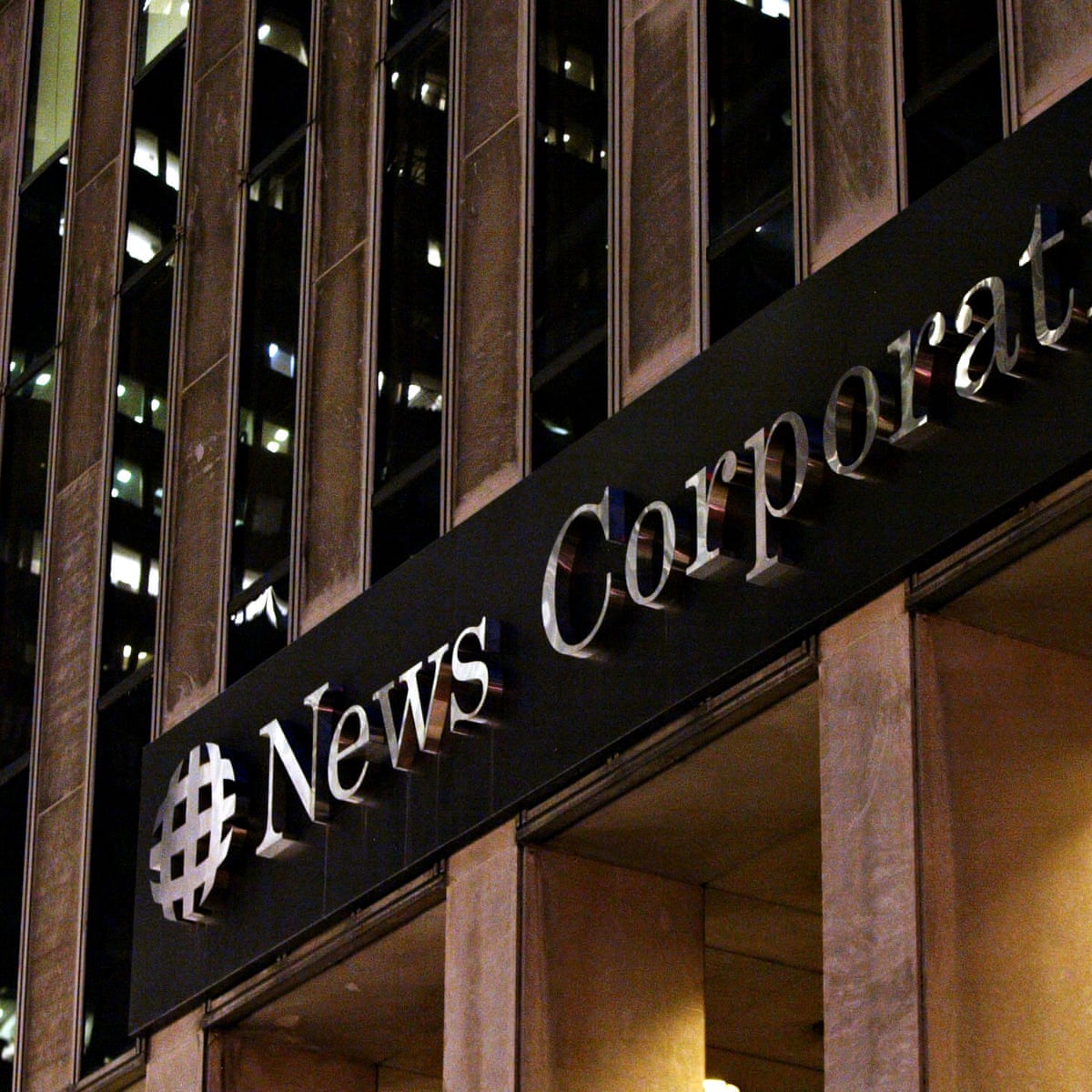 Read: Layoffs in Tech to continue in 2023
February 8 – Yahoo
According to a company spokesperson, Yahoo plans to eliminate more than 1,600 jobs by the end of the year, including nearly 1,000 this week. 
The organization said that the reductions would "simplify and enhance our advertising business," which has "not been profitable and failed to meet up to our high standards."
February 8 – Nomad Health 
In a letter to staff members, the CEO of Nomad Health, a New York-based online healthcare staffing management firm, said that the business is "confronting a dramatic change in the post-pandemic economy" because of rising inflation, recession worries, and weak consumer demand.
As a result, 17% of its corporate staff (nearly 120 employees) will be laid off.
February 8 – GitHub
GitHub, a Microsoft-owned internet technology management firm, revealed it is firing 300 employees, or 10% of its staff (the action is part of a "budgetary realignment" meant to maintain the "short-term health of our business").
February 7 – Disney
IN A CONFERENCE CALL WEDNESDAY AFTERNOON, Disney CEO Bob Iger announced that the business may fire up to 7,000 workers (or around 3.2% of its 220,000 worldwide employees) as part of a "necessary step to address the issues we confront today." 
Disney is looking to save $5.5 billion by reducing its workforce.
February 7 – eBay
eBay disclosed a 4% decrease in its workforce (500 people) in a filing with the Securities and Exchange Commission as the San Jose, California-based online retailer tries to reduce expenses "with considerations of the [global] macroeconomic environment."
Read: Mass Layoffs? NO its Mass Resignations at Twitter
February 7 – Zoom
The CEO of online meeting platform Zoom, Eric Yuan, announced plans to lay off about 1,300 workers, or 15% of the company's workforce, as "the world transitions to life post-pandemic" and amid "uncertainty of the global economy." 
It comes after the company tripled its staff at the pandemic's beginning.
February 7 – Secureworks
In an SEC filing, Atlanta-based cybersecurity firm Secureworks declared it would curtail expenditure when "certain international economies are in a moment of instability" by laying off 9% of its workforce, which PitchBook estimates would affect around 225 of its almost 2,500 workers.
February 6 – Boeing
Jet creator Many news organizations received confirmation from Boeing that it intends to eliminate around 2,000 positions in finance and H.R. this year, despite its claim that it would hire 10,000 more people overall "with a concentration on engineering and production."
February 6 – Technology firm Dell
When deciding to go beyond earlier cost-cutting measures, Texas-based Dell Technologies, which owns P.C. manufacturer Dell, reportedly cited "uncertain" market conditions. 
Analysts also noted a decline in demand for personal computer products, which make up the majority of Dell's sales, after a pandemic high.
February 2 – Okta
In a filing with the SEC on Thursday, Okta CEO Todd McKinnon announced intentions to cut the tech company's employment by 5% (or around 300 employees), blaming a period of over-hiring over the previous several years that did not take into account the "macroeconomic reality we're in now."
January 1 – NetApp
In an SEC filing, NetApp, a cloud data corporation with headquarters in San Jose, California, said that it will be cutting 8% of its workforce by the end of the fourth fiscal quarter of 2023 (affecting 960 people), "in view of the macroeconomic headwinds and lower expenditure environment."
January 1 – DraftKings
DraftKings, a Boston-based online sports betting startup, recently announced intentions to reduce 3.5% of its worldwide staff in a cost-cutting measure that is anticipated to affect around 140 workers, according to the Boston Globe.
January 1 – FedEx
Four months after announcing plans for a hiring freeze and the closure of 90 FedEx Office locations, the delivery giant FedEx announced it would cut 10% of its officer and director team. 
And "consolidate some teams and functions" to become a "more efficient" and "agile organization," according to CEO Raj Subramaniam (FedEx employs roughly 547,000 people, according to PitchBook).
Read: Tech Layoffs 2022 + Updates in Mortgage, Finance and more
January 1 – Automotive Rivian
Rivian Automotive, an electric vehicle manufacturer, will lay off 6% of its workforce, according to CEO R.J. Scaringe in an email to staff that Reuters obtained. 
It comes about six months after the business let go of another 5% of its 14,000 workers.
WHAT WE UNDERSTAND
Three months after the social media giant cut 11,000 employees in the biggest round of layoffs in 2022, Meta, the parent company of Facebook and Instagram.
Plans to ask business executives, attorneys, and financial experts to develop a plan for a significant reorganization that could affect thousands of employees, sources familiar with the matter told the Washington Post. 
Even though Meta's director of business communications, Andy Stone, denied a story from February 22 that said the company was considering laying off workers, Meta did not answer when Forbes asked for more information.
IMPORTANT HORIZONS
Over 125,000 workers were let off last year by over 120 big U.S. corporations, including internet platforms, significant banks, manufacturing, and software startups. 
The largest was from Meta, the parent company of Facebook and Instagram, which fired almost 11,000 workers in November. 
Peloton saw the most waves of layoffs, with four distinct rounds, including one with more than 2,800 employees.
IMPRESSIVE FACT
Despite the high-profile layoffs because the labor market is still tight, the most recent official numbers show that the U.S. unemployment rate is close to a 54-year low of 3.4%.
Despite recent job cuts, mainly in the tech sector, the number of people employed in the United States increased by 517,000 positions in January, more than tripling economists' predictions. 
Hiring new construction, hospitality, and healthcare employees drove this increase.