Last updated on April 3rd, 2023 at 05:50 pm
Smart gadgets are pursuing increased portability. PCs are doing the same by making amazing mini-computers for you to check out.
It might be a bit challenging to transport a bigger computer from one area to another. The procedure will depend on both the distance and the modes of transportation. 
Moving it inside a single room or building could be reasonably straightforward, but relocating it across a bigger distance would take more planning.
What are Tiny Computers?
A micro computer is a more compact machine with many of the same capabilities and functions as a big computer. 
Micro computers may have one or even more processors, multitask and enable multiprocessing, and often perform severe tasks.
Micro computers are more powerful than personal computers and workstations, even though they're smaller than mainframes or supercomputers.
Beelink Mini PC
Dual-band Wi-Fi, Bluetooth 4.2, Gigabit Ethernet, and many ports, including USB 3.0, USB 2.0, HDMI, and a headphone/microphone connection, are all featured in the Mini S. 
Additionally, 4K Ultra HD resolution is enabled for a better viewing experience.
Additionally, Wake On LAN, Auto Turn On, and PXE Boot is provided by this computer to suit all your demands.
Read: Best pc gaming headset under 100
AWOW Mini PC
The AWOW Mini PC features many USB ports, HDMI, Ethernet, and a headset connection among its connections. Dual display output is available for greater productivity. 
Its tiny computer conveniently fulfills a range of use situations, including those at home, for leisure, gaming, the office, online learning, industry, etc.
A simplified and user-friendly interface on the small computer's pre-installed copy of Windows 11 Pro will make multitasking and performance a breeze.
KAMRUI AMD Ryzen 7
The compact PC features 512GB of NVMe SSD storage and 16GB of DDR4 RAM. This is more than enough memory and storage for multitasking or demanding apps. 
The machine also boasts a Radeon RX Vega 10 graphics card, which delivers outstanding images for video editing, gaming, and other visually intensive jobs.
Its many ports, including HDMI, USB-C, USB-A, and Ethernet, give diverse communication choices. For wireless networking, the device also supports Wi-Fi 6 and Bluetooth 5.1.
Read: The Top 11 RGB Fans for Your PC Setup
ACEMAGICIAN Mini PC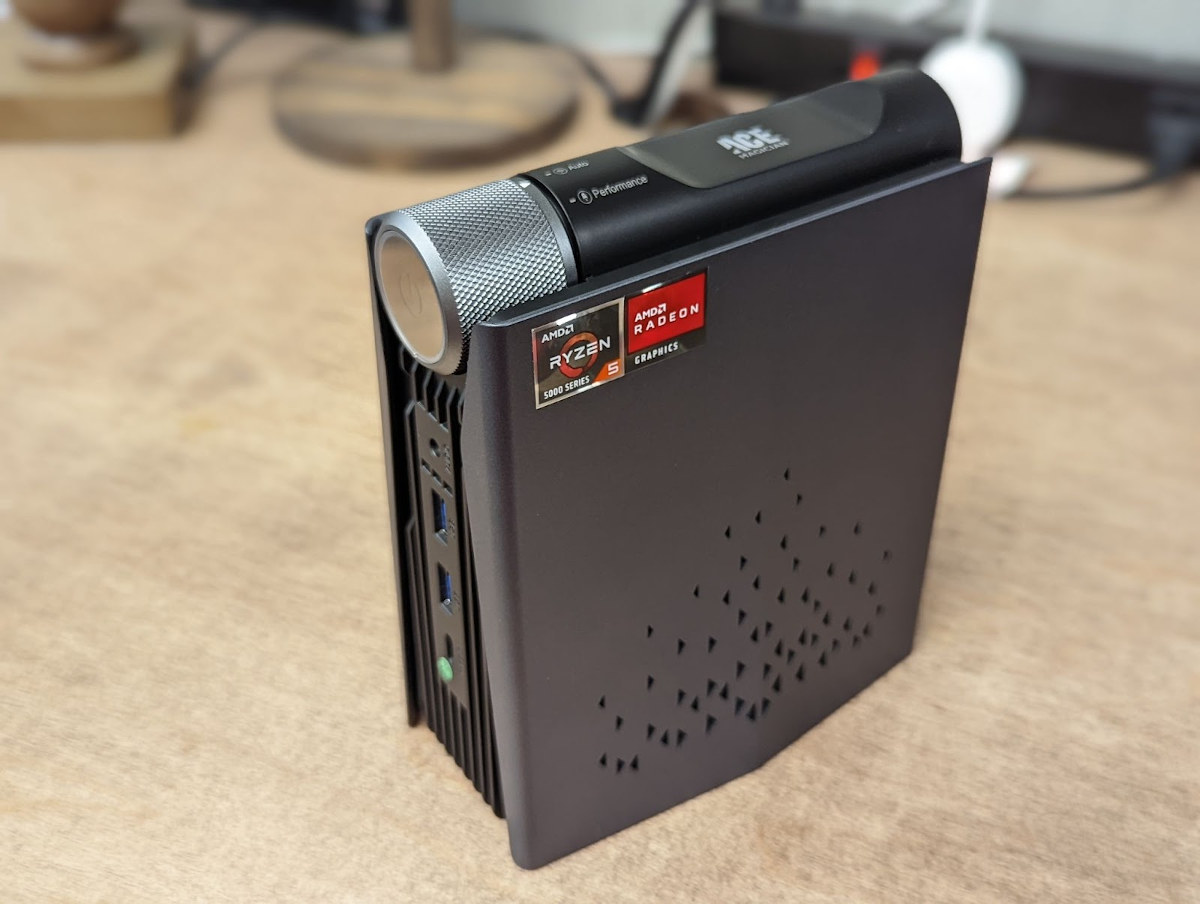 Featuring Wi-Fi 5, HDMI, Bluetooth, and VESA mounting options, the Mini PC N5105 enables dual 4K UHD resolution. 
Since it has an automated power-on feature, it may be utilized as a media center or for other types of entertainment. 
It is easy to place on a wall or a desk in small spaces because of its small size.
TRIGKEY Mini PC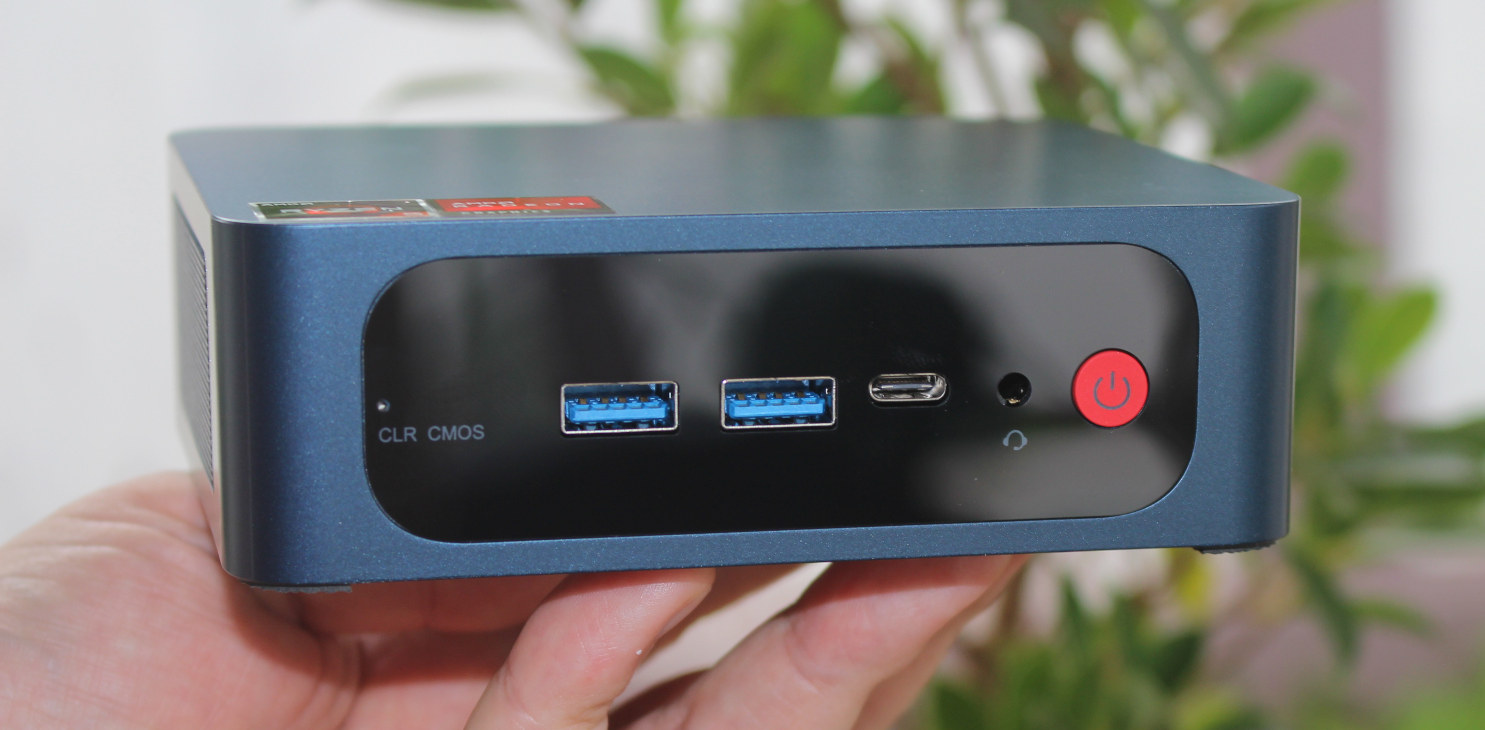 Ethernet and Wi-Fi for networking, HDMI, DisplayPort, USB-C, and USB 3.0 are just a few of the connection options available on this mini-computer. 
Due to its tiny size, it is easier to travel and store. For anybody looking for a portable and efficient computing solution, the Mini PC offers a reliable and flexible computer.
It is suited for a variety of activities, including business and gaming, thanks to its high-performance features, networking choices, and small size.
Beelink SER3 Mini PC
The compact desktop computer's twin HDMI ports make it easy to connect two monitors at once. 
This gives you the option to enhance your working area, reflect information, or spread a single window over many displays. Bluetooth 5.0 and Wi-Fi 6 are two wireless communication choices.
ASBS Mini PC
The tablet already has Windows 11 Pro installed, which offers a user-friendly interface and compatibility with many business apps.
The ASBS Mini PC offers a maximum expanded storage capacity of 64GB and a 4TB storage capacity thanks to its 512GB SSD and 16GB RAM. 
This makes it simple to access frequently used applications and provides enough space for large amounts of data.
Read: [Expert Recommended] Cheap Gaming PC Under 300
Blackview MP60 Mini PC
Among the MP60's various connection options are four USB 3.0 ports, a USB Type-C connector, HDMI, and a LAN port. 
Bluetooth 5.0 and an SD card slot are also provided. The fanless design of the gadget assures little heat loss and silent operation.
The Blackview MP60 Mini PC is a reliable and flexible computer with remarkable performance in a tiny size that is readily available on Amazon. 
Also, because of how little it is, carrying it is a breeze.
KAMRUI GK3 Pro Mini PC
The KAMRUI tiny PC has 512GB M.2 2280 SSD and 16GB DDR4 RAM. A machine with 16GB of RAM is generally fast and responsive. 
Also, it has a gigabit Ethernet connection for quick and dependable communication. A 2.5-inch SSD connector is also available on the KAMRUI GK3 Pro for further storage expansion. 
Individuals who want a reliable, portable computer that can do difficult work have to think about purchasing it.
ACEMAGICIAN Mini Gaming Computer
This little gaming PC is powered by Windows 11 Pro, a reliable and secure operating system suitable for both business and gaming. 
It also features integrated AMD Radeon graphics, which contribute to smooth and enjoyable gameplay.
The AMR5 performs the function of a 3-screen synchronous display by supplying a maximum of three 4K 60 FPS video feeds via its Type-C interface on the front and its HDMI and DP interfaces on the rear.
Tiny PC Windows 11 Pro
For amazing visuals, the Mini PC Windows 11 Pro can play 4K UHD video. It has 802.11ac Dual Band 2.4 & 5GHz Wi-Fi and is Wi-Fi 6 compatible. 
The most modern wireless connection provides rates of up to 450 Mbps on the 2.4 GHz band and 1300 Mbps on the 5 GHz band, allowing customers twice as fast internet for browsing, streaming, and light gaming.
Read: [Expert's Advise] How to Assemble a Gaming PC?
Windows 11 Pro EliteMini PC
For rapid startup and download times, the Mini PC offers 512 GB of PCIe SSD storage and 32GB of RAM. 
Many communication interfaces, including HDMI, DisplayPort, Thunderbolt 4, and multiple USB connectors, are included on the Elite MinimUM 590. 
For trustworthy and rapid network connections, a LAN port, Bluetooth 5.2, and Wi-Fi 6 are all necessary.
Conclusion
Tiny PCs are portable and easy to carry, making work pleasant. Tiny computers may be utilized for a variety of computing purposes and are portable, reliable, and efficient. 
Because of their small size, little power consumption, and wide range of capabilities, they are ideal for use in IoT, security systems, digital signs, and other applications. 
They are preferred by both experts and fans due to their availability and affordability.